Best Waterproof J-beauty Mascaras
Posted on June 27 2021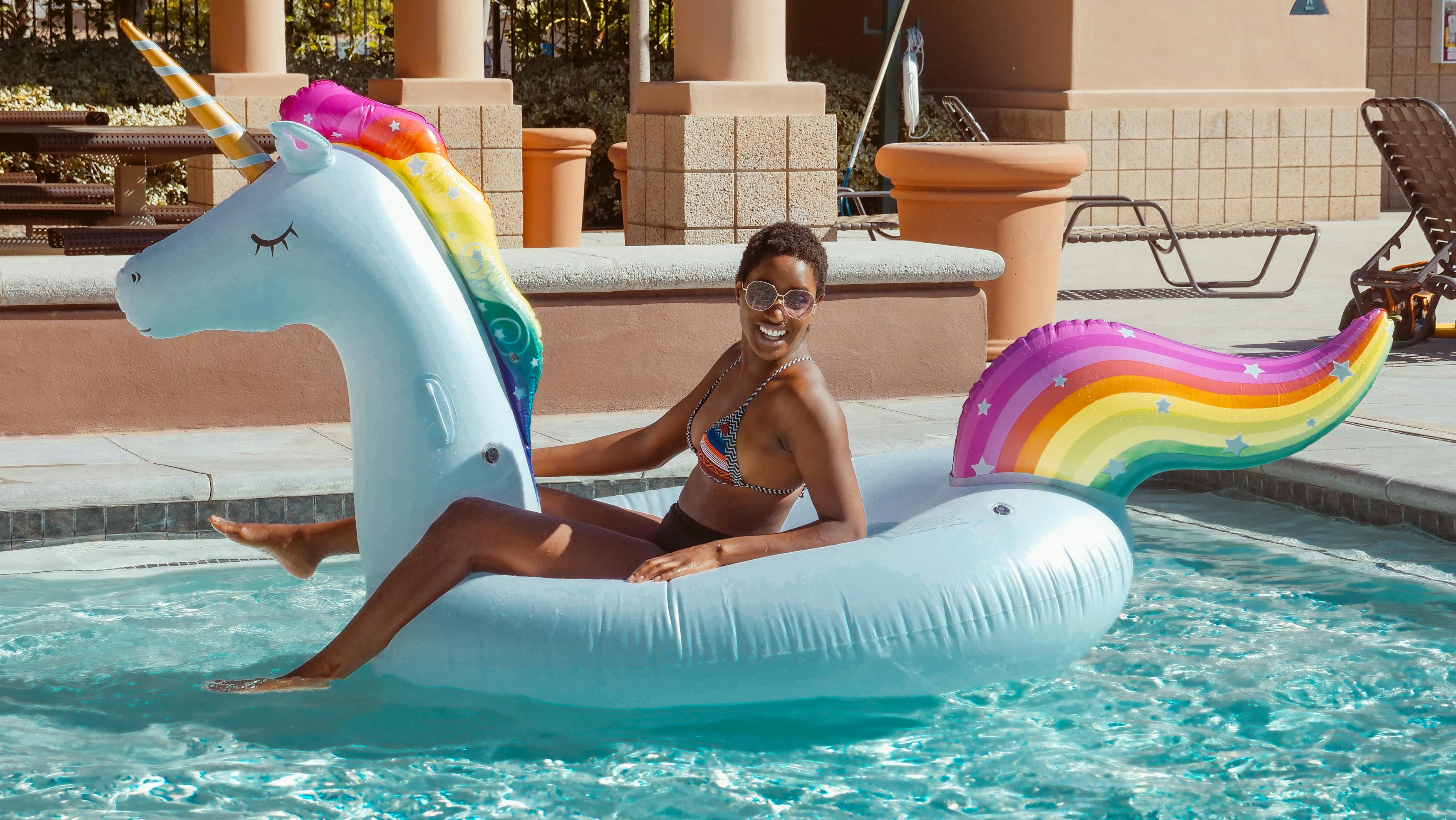 Planning a perfect vacation with your friends and family this summer? Waterproof mascaras are essential J-Beauty products for hot summer days. It is such a shame when your glamorous summer eye makeup gets smudged and ruined by sweat, sebum and humidity. 
Waterproof J-Beauty Mascaras for Summer
A waterproof formula will solve all of your mascara problems right away! Compared to regular mascaras, waterproof mascaras keep your lashes curled and coated for a long period of time without smearing and smudging. Whether you plan on swimming at a beach, exploring places in nature, or going on a spontaneous road trip this summer, waterproof mascaras will make sure that your makeup looks fabulous all day long! 
Since waterproof mascaras are difficult to remove, rubbing and scrubbing your eyes with regular facial cleanser can damage your lashes and irritate your skin. We highly recommend using oil-based makeup cleansers to gently remove waterproof mascaras. Japanese oil-based cleansers are best for removing makeup, including waterproof mascaras. Check out our website for J-Beauty oil-based makeup removers that will smoothly and thoroughly remove high-performing waterproof mascaras. Are you ready to have a blast this summer vacation with long-lasting waterproof J-Beauty mascaras? Let's check them out!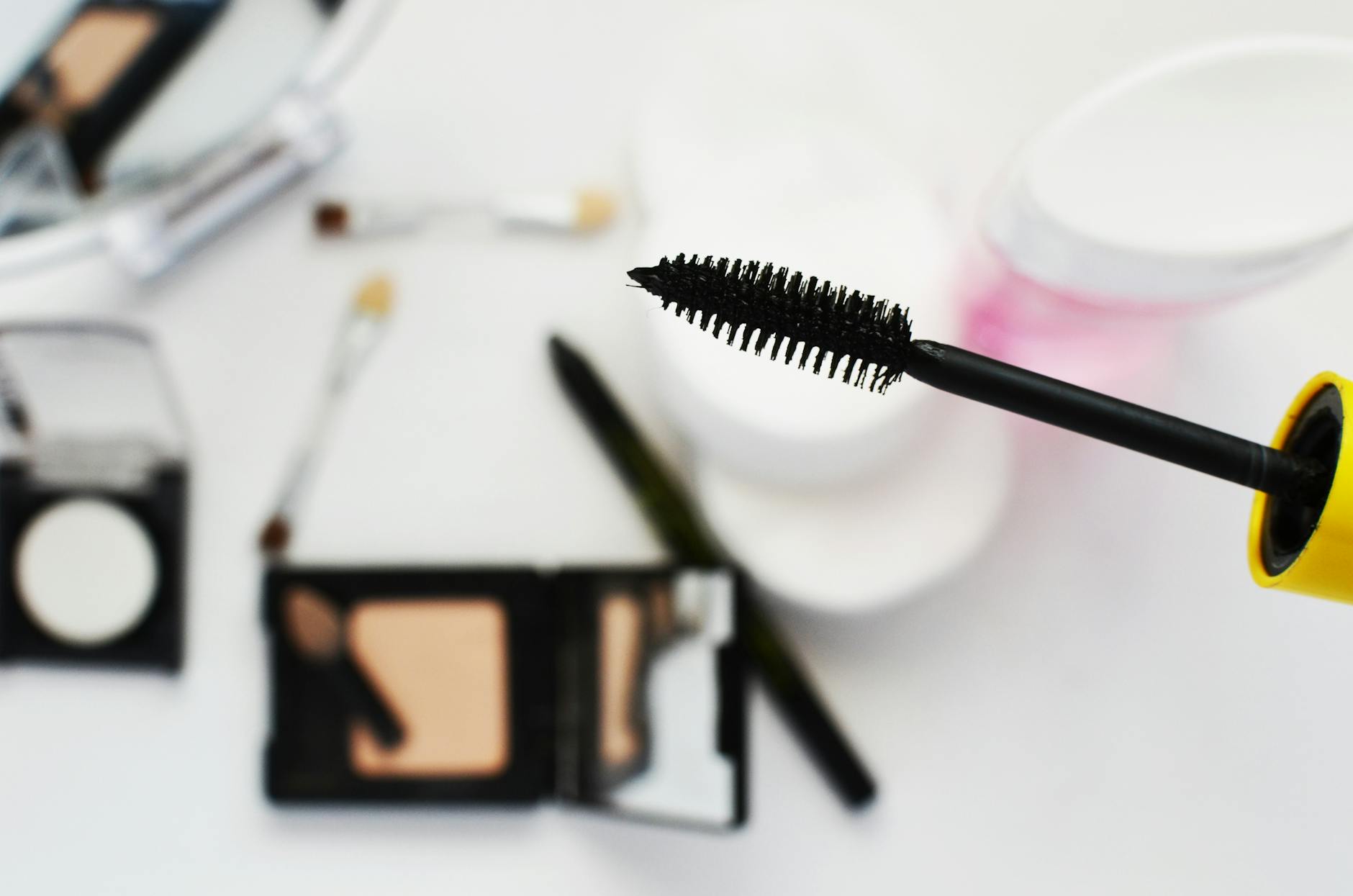 3 Best Waterproof J-Beauty Mascaras
This waterproof mascara has an ultra-fine angled brush which is the perfect size to get into those hard to reach areas, like the lower lash line or the corners of the eye. The water-based formula boasts a lasting effect that is smudge-free, tear, and sweat resistant. The fiber-rich formula lengthens and volumizes each lash. The unique design of this waterproof mascara, a long handle and tiny brushes, enables easy and convenient application.  
This product uses the ultra-light fibers for lengthening performance, consisting of 2 kinds of fibers in different lengths. With "Shape Memory" wax for quick-drying and long-lasting curling finish and high resistance to sweat and sebum, it can still easily be removed with lukewarm water.
HEROINE MAKE Long and Curl Mascara Advance Film 01 Jet Black
This waterproof mascara is effective against water and sebum. Even though it lasts for hours without smudging or flaking, it is so easy to remove with lukewarm water and cleanser. Memory-shape polymer and moment lock ingredients keep your eyelashes curly all day long!
It also contains eyelash beauty essence such as camellia oil, royal jelly extract, argan oil, and wild rose oil, which protects and nourishes your lashes. I absolutely adore this smudge-proof mascara because it keeps my lashes super long and flattering without looking clumpy.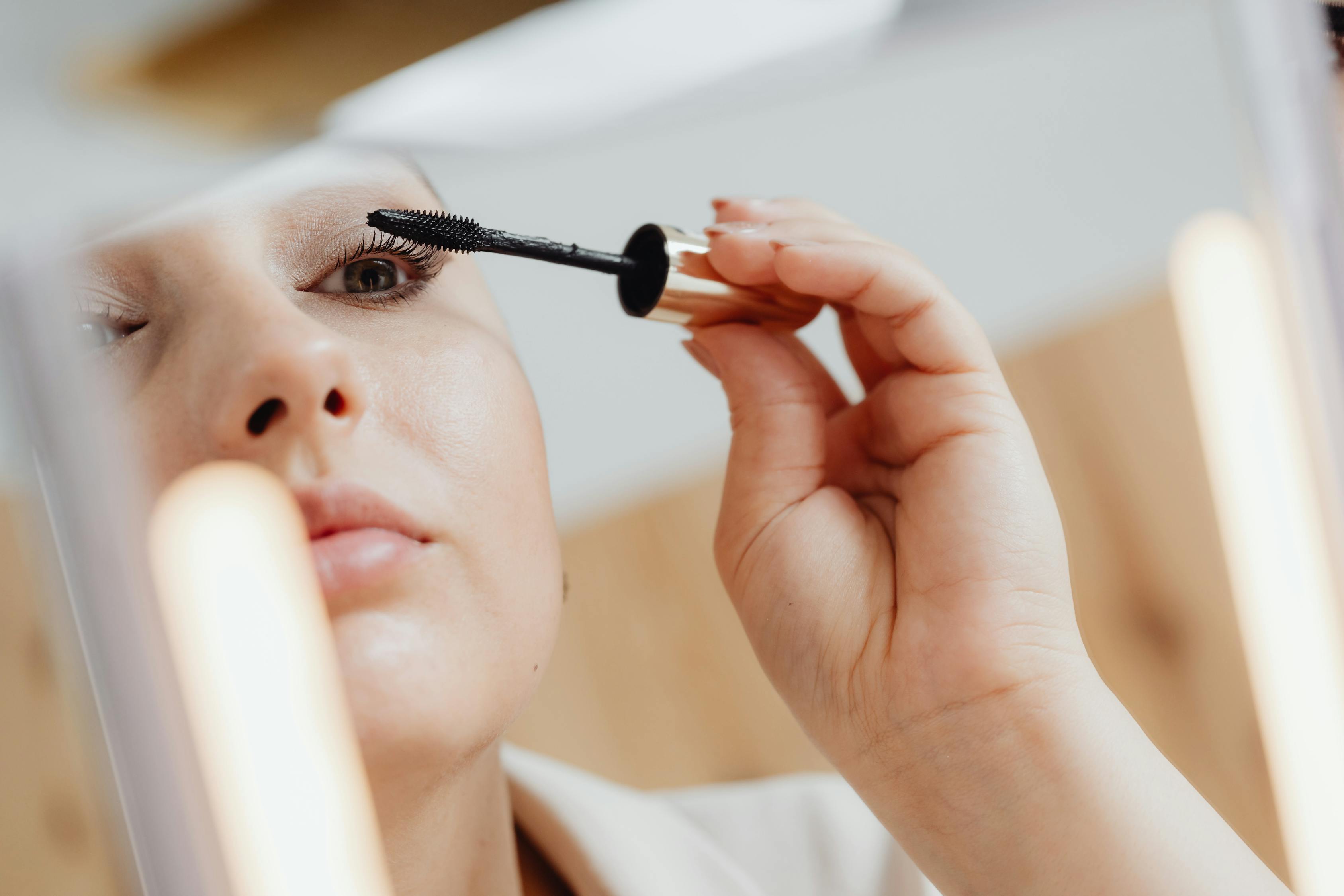 Tips to prevent smudged and runny mascara
Get rid of excess oil around your eye areas
The main cause of smudged mascara under your eyes is excess oil and sebum. The oil breaks down the mascara formula and it transfers to your eyelids. To prevent dreadful panda eyes, avoid applying cream around your eyes and use blotting papers to absorb excess oil from the skin if necessary. Cutting down grease on your eyelids is the most effective way to prevent smudged mascaras! 
When prepping your face before makeup, make sure to cleanse and gently remove oil around your eye areas. Instead of applying cream and sunscreen on your eyelids, you can use eyelid primer that will soak up excess oil and moisture and set your eye makeup for a flawless look. 
Use a mascara primer
A mascara primer offers even application, long-lasting effects, and prevents smudging and clumping. It also helps protect your lashes from drying out. There are different types of mascara primer, so here are a few things to keep in mind:
Make sure to look for a waterproof mascara primer to double the effect!
Clear vs. white: If you are new to using a mascara primer, we recommend choosing a

clear

one because it naturally coats your lashes without clumping and provides a glossy look.

White

primers work well if you want to keep track of how much primers you are applying to your lashes.
Brush vs. comb: The

brush

deposits a lot of mascara formulas that help you thicken and lengthen your lashes. If you want to have a firm control, a mascara wand that is shaped like a

comb

is perfect for you. Not only will it grab and coat every single lash but also helps you separate the lashes to prevent clumping.
To learn more about mascara primers, check out this article!
Set your makeup with powder
One last step to complete your smudge-proof eye makeup! Setting your makeup with a generous powder coat will prevent your makeup from sliding off. If you have oily-skin, it is important not to skip this process. Trust me, it works!  After I started applying setting powder under my eye areas, I stopped worrying about fixing my eye makeup every 15 minutes. I was surprised at how translucent powder can do such wonders! Just like magic, a few tips and tricks will ensure your mascaras stay all day long without smearing or smudging!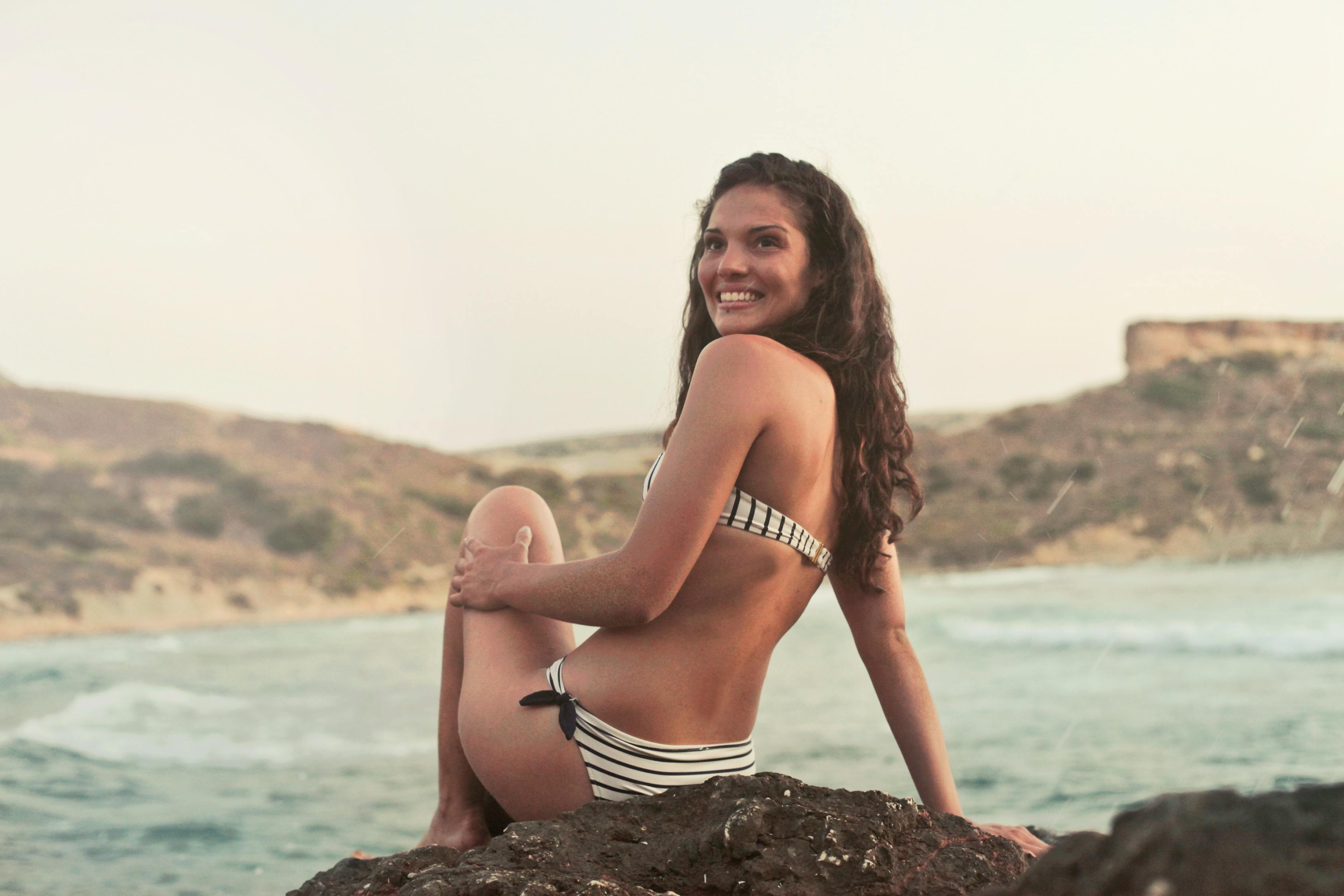 Mascara Makes Everything Better!
You will not be disappointed by waterproof J-Beauty mascaras. Are you ready to have a blast this summer vacation wIth smudge-proof and sweat-resistant mascaras to complete your summer glam makeup? Stay fabulous and stunning, even on hot summer days!
To find out more, visit our website!
Sayaka Kato
Sayaka was born and raised in Aichi, Japan. After spending several years of her childhood in the US, she came back to New York for college. Loves to travel, eat, and play the guitar in her free time.