9 Black Beauty Influencers To Follow Now
Posted on February 28 2021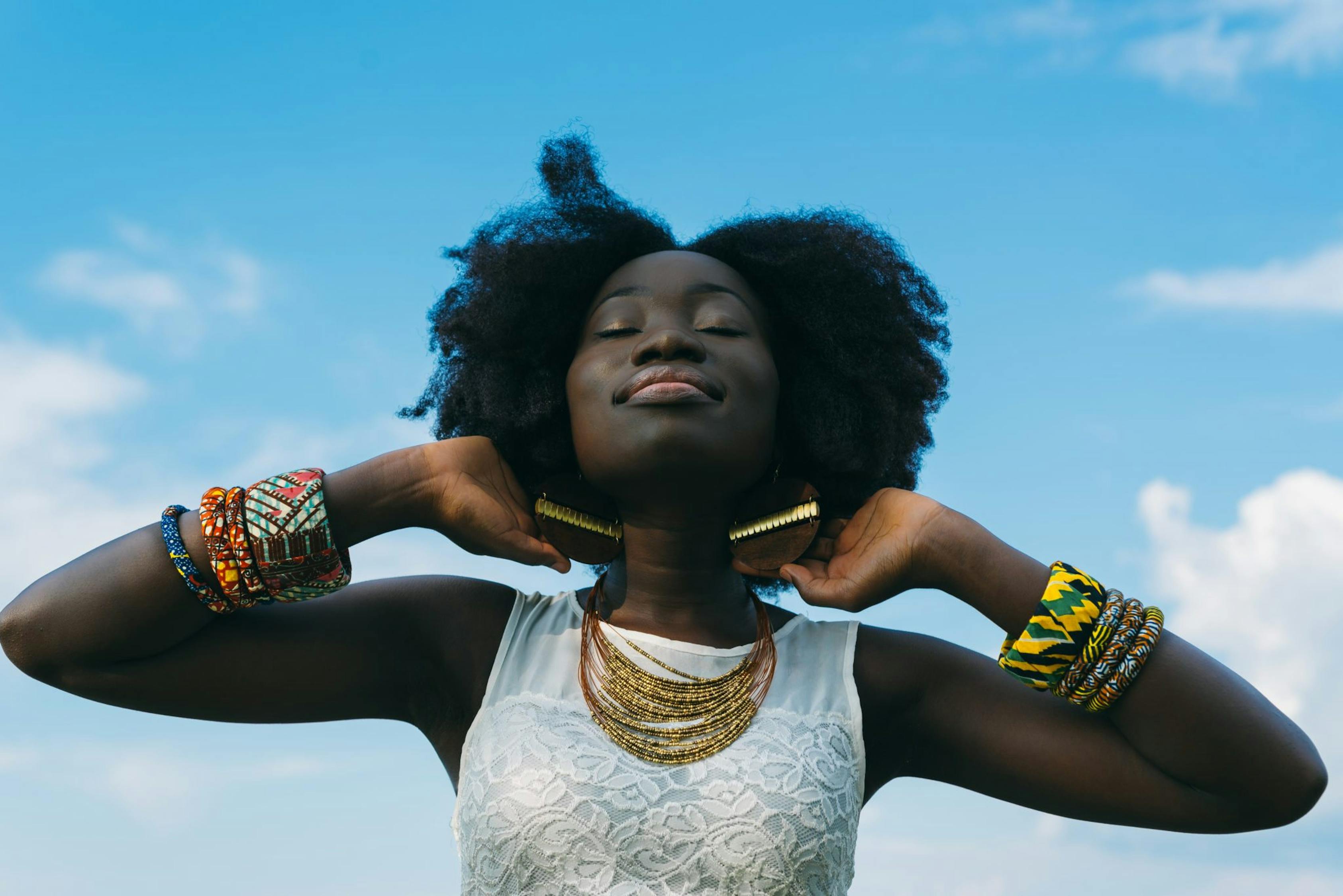 A crucial practice that supports the Black Lives Matter movement is to listen to Black voices. In the world of skincare and beauty, Black influencers have historically been paid less than white influencers, and have had to navigate an industry that has a racist pattern of exclusion. In order to support Black influencers, their words and platforms must be more widely shared and followed. We have the responsibility to diversify our social media feeds as much as we can, and in doing so, boost exposure to Black influencers, creators, and writers. 
Though we should be continuously updating our following list with Black creators throughout the year, here's a list of some (but certainly not every) Black beauty influencer you should follow this Black History Month and onwards! 
If her dreamy soft pink Insta feed doesn't win you over, her honest and detailed haircare and skincare reviews will! Laura is an influencer who runs both a blog and Instagram, both of which are dedicated to her reviews and occasional glowing selfie. Laura was born and raised in Jamaica, and focuses on Japanese, Korean, and Western beauty products. 
For all my fellow acne prone people constantly in search of new products to tame oil and reduce inflammation, Jada is your girl. Based in the United States, Jada posts regular reviews and aesthetically pleasing texture videos that you could watch for hours. On top of reviews, Jada also shares self care tips and resources for other influencers trying to navigate the online world of branding, sponsorships, ads, and payment!
Proud New Yorker and attorney Cynthia Andrew curates both an Instagram and website that cover everything from beauty and skincare, to interior design and fashion. Cynthia's page adds a vibrancy to my feed that is so unique to her. She is a constant inspiration to her amassed followers and isn't shy to openly share her experiences as a mother and as a global traveler. 
4. Paloma Elsesser @palomija
Everybody's eyes are on Paloma Elsesser these days. She was on the front cover of Vogue's January 2021 edition, was included in this year's TIME100 list, and continues to inspire us on the runway and on her own Instagram. Paloma is the essential Cool Girl: effortlessly elegant while approachable and evidently kind hearted in interviews. Some of you may recognize her from her Glossier GRWM video, in which she details her simple yet effective morning beauty routine. 
Tavaris Jefferson is a renowned Youtuber and Instagram influencer known for his glam makeup looks and ecstatic personality. His followers are consistently floored by his flawless foundation and eyeliner routine (thank you, Tavaris, for the highlighted tutorial on Instagram!). Tavaris is down to Earth and extremely transparent in his Youtube videos, detailing his experience as a "micro influencer" and in his line reviews. His tutorials are easy to follow, and his warmth emanates through the screen as he describes each beauty step. Tavaris is a Sephora partner, so almost all of his favorite products can be found near you! 
"Ethereal" is the first word that comes to my mind when thinking of @ladyopal. Their looks are iconic in essence and groundbreaking in the alternative makeup world. Their delicate work for Swarovski is a perfect example of their ability to manipulate simple shapes and textures into picturesque looks fit for your feed and museums. @lady0pal uses texture and color to evoke beauty only imaginable in fairytales. If you're looking for inspiration beyond the average minimalist makeup influencer, @lady0pal's Instagram is a perfect place to start.
Being a mother and keeping up with a regular skincare routine is no small feat. Aaronica has curated a safe space for moms on her Instagram and website, both full of holistic health tips, kid-friendly recipes, and a sustainable skincare routine guide. During this time when the health of ourselves and our family is of the utmost importance, we must continue to surround ourselves with information and inspiration that drives us to prioritize wellness. While many mom-focused Instagram accounts tend to sterilize the experience of motherhood and childcare, Aaronica keeps the reality of raising children sincere and approachable. 
Based in Portland, OR, Dee is a freelance makeup artist and creator. Her makeup style incorporates abstract shapes and accessories that contour and accent different areas of the face, playing with soft and sharp angles to evoke an array of aesthetics. Her bold style has caught the eye of over 50k followers, as well as fellow Portlander and rapper, Aminé. Though her Instagram page is full of painstakingly detailed looks, her online attitude comes off as easy going and grounded. She obviously cares deeply for her fans and regularly shares her followers' looks on a highlighted story.
Ariana Miyamoto is a Japanese model and was crowned Miss Universe Japan in 2015. Based in Tokyo, Ariana's Instagram follows her daily mom life and makeup looks. For a more in-depth insight into Ariana's favorite beauty products and wellness routines, check out her Youtube channel. Most of her videos are in Japanese, but she also takes time to include English captions! Ariana has dry skin, which requires a good amount of time and attention, and with a brand new baby, she makes sure to keep an efficient and effective routine. 
Celebrate Black Creators All Year Long
This list is only a small fraction of the plethora of Black influencers and creators we all should be paying attention to. By following Black influencers and enriching our feeds with their voices, we can help in diversifying our worldviews, and give these creators the platforms and following they deserve. 
To find out more, visit our website!
 Mary Lawrence
After working in skincare for years and graduating with a B.A. in English, Mary seeks to help others find the best methods of personalized self care through writing. In her free time, you can find her checking up on her horoscope, doing archery, or painting!