10 Black-Owned Beauty Brands to Support Now and Always
Posted on January 03 2021

Black Lives Always Matter: Supporting Black Brands in the New Year
It's always a great time to support black owned beauty brands, including female and non-binary individuals who seek to redefine beauty standards in our culture. In this article I've included 10 black beauty brands that you should be shopping from, as well as the names and faces of their founders. 
Support women who support women! I'm happy to say that Cosme Hunt does just that! Scroll through this article and see what catches your eye. 
Please note this is not an exhaustive list. There are so many black owned beauty brands out there to follow and shop with. We chose these brands because we recognized their entrepreneur spirit as unique. Enjoy!
Lamik Beauty was founded by Kim Roxie out of Houston, Texas. The first thing you'll notice on this site is a really informative brow quiz. This quiz, coupled with the all-natural appeal of the Lamik line, really empowers you to have a fun shopping experience on the site. Take a look at their ingredient list here or visit her storefront location in Houston.
54 Thrones was founded by Christina Tegbe. Her Southern childhood coupled with Nigerian ancestry helps shape her brand 54 Thrones into beauty royalty. The philosophy of 54 Thrones seeks to "heal and celebrate" your skin. That's worth checking out! 
Range Beauty was founded by Alicia Scott after experiencing frustration with brands that lacked her skin tone, as well as products that inflamed her eczema and acne. Because of this, her brand is specifically tailored for individuals who have sensitive skin, or who otherwise appreciate a little caress in their makeup brands. Read her story and support her today!
UniQurl is a hairline product started by registered nurse, Alexis Stanley, out of her kitchen. This success story started the way a lot of entrepreneurs are starting out these days: Instagram. When she started her insta-page, she gave out natural-hair advice, including tips and tricks, until finally she decided to package her hair product recipes and start her own business. Let's celebrate Stanley today! Check out her site and try her products.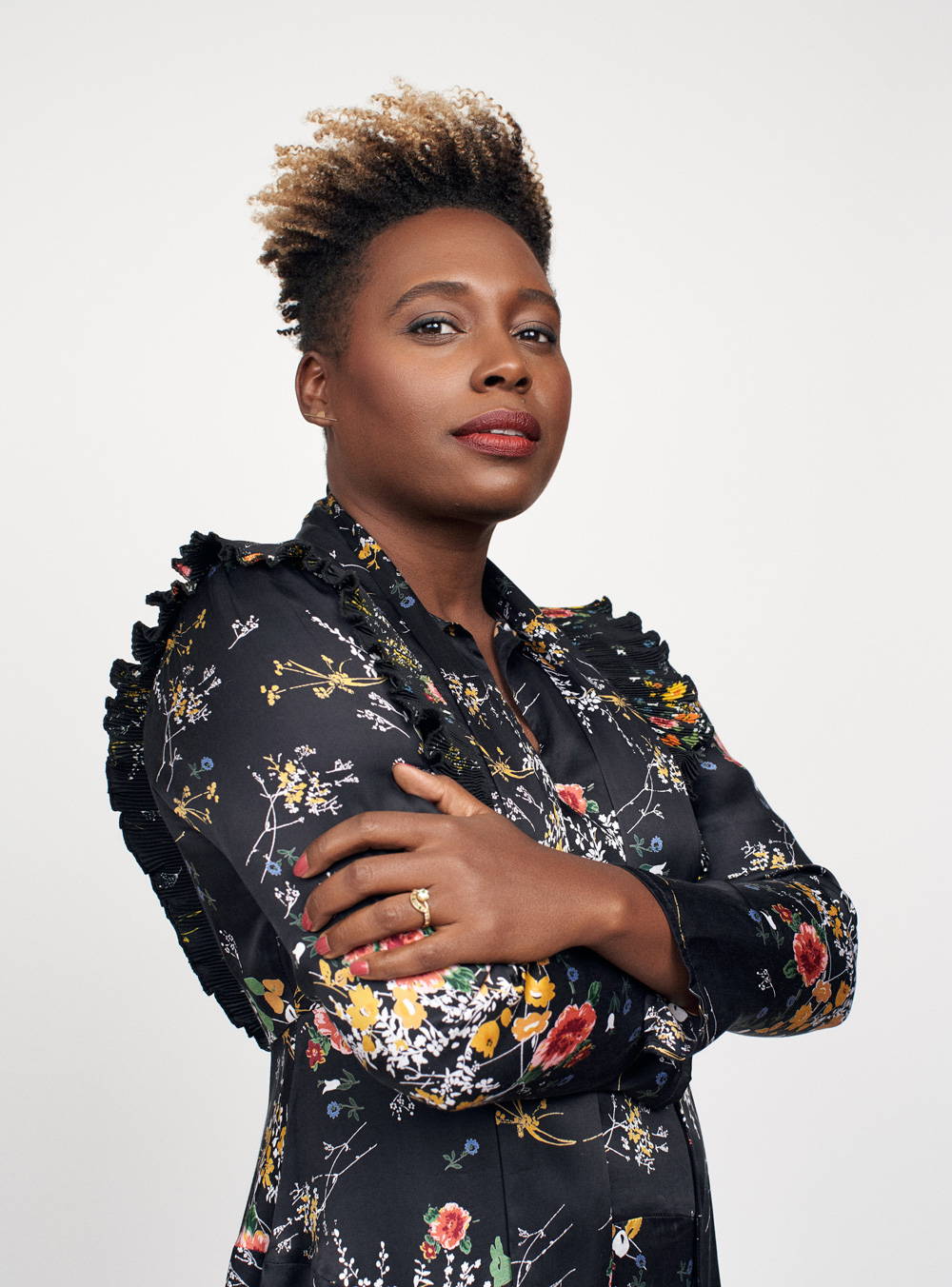 Reconstitution – OUI the People, is for everyone! Did you know that the pink tax is a real thing? Not only does it appeal to a gender based construct that has taught women to reach for the pink shavers instead of the blue (the pink ones are more expensive) but it perpetuates the idea that female hygiene has to cost more. The founder of OUI, Karen, is changing that outdated concept. Can we celebrate Karen together? Yes! Click through her site and pick up a razor or two.
KJ Miller and Amanda E. Johnson are the co-founders of Mented, and they are amazing. After seeing the need for a nude lipstick shade that was in their skin tone, they started Mented over a glass of Pinot. Isn't that how all great stories start? One of the features you'll notice on their site is the section for tutorials and their shade finder quizzes. If you're not makeup-savvy, these sections of Mented are for you! Enjoy.
Sharon Chuter is the CEO and Creative Director of UOMA (uh-mah). Her goals with this brand resonate a deep call for self-love and acceptance. Sometimes finding the perfect palette shade or favorite concealer is just the thing we need to remind us that we are seen. There is love in that concept and I'm all in! Check out UOMA and support Sharon and her message.
The Lip Bar is everything. Founder, Melissa Butler, ventured to create a brand that was not only inclusive but exciting. She took her ideas to Shark Tank, and although the hope of venture capital was not successful, she refocused and kept going. This brand is vegan, cruelty free and easy to apply. Read Butler's story and support her brand today!
Stevonne Ratliff is the founder of Beija-Flor Naturals, a skin care line that can be found in Temescal, California. Ratliff started the product line because, "she suffered from hypo and hyper pigmentation and a number of skin sensitivities." Like the other women featured above, she saw a need for safer products and filled it. Her brand is ultra natural and designed for skin sensitivity. Check out her shop in the Bay Area or online here. Careful when you go to her site! She might give you a 15%  discount just for visiting.
Founder of Coloured Rain Cosmetics, Lorraine R. Dowdy went from the corporate world to creating a cosmetic line for black women. She is of Carribean descent and was born and raised in Brooklyn, New York, but that's not where her story ends. She gave a piece of advice on her site that I have to include here because I think it speaks to all of the fierce women I've listed above. she says,
"Keep striving until you reach the top! No one on this earth can stop what you're destined for ... Stay fierce and keep strongly serving that Black Girl Magic!"
Support Black Owned Beauty Businesses with Us!
Here are ten women you should know, shop from, and where you should express overall support. Thank you Cosme Hunt for providing this space to show women supporting women!
To find out more, visit our website!
 Olga Rosales Salinas
Olga writes about her passions: health, fitness, family, and skincare. She loves Japanese products specifically because they promote holistic health and beauty lifestyles. She also writes poetry, short stories and is currently working on her first fiction novel. Her heart center is with her family that includes two rambunctious boys.