Asian American Influencers to Follow in 2021
Posted on May 12 2021
Hello, and Happy May! With May comes Asian Pacific American Heritage Month! You've probably seen some posts regarding Asian Americans and Pacific Islanders, often abbreviated to AAPI, circulating recently, and now you should know the reason why! Being a part of this ethnic group, I myself have grown up being influenced by fellow AAPI internet personalities. Remember the era of Bubbi or Nice Guys? I sure do! So as part of Asian Pacific American Heritage Month, Cosme Hunt now presents to you a few AAPI influencers/creators to put on your radar! There's a variety to share, from makeup to music, who are all somewhat smaller creators with less than a million followers.
Nancy is a Vietnamese-Canadian creator who has been on Youtube for around 7 years. She posts a variety of videos on her channel, from travel vlogs to k-pop hauls, but I originally found her through her makeup tutorials (specifically the Risa Nakamura one)! Most of her videos give a clean and fresh impression, which are perfect for beginners and those who prefer brighter, polished looks.
One of her latest makeup videos uses a lot of warm colors to create a cozy impression, which is a change from her previous cool-toned videos.
Go check her out on Youtube!
Melodee is a former ballerina who is now a Japanese American TV host, mostly active on Instagram. Though she hasn't uploaded for a while, it was her skincare videos that introduced me to the world of Japanese beauty back when she was active on Youtube.
Quite a few of her recommendations can actually be found on Cosme Hunt, like the Cure Natural Aqua Gel.
She also has really helpful fitness videos on her channel, from healthy eating to how to achieve your splits, pulling from her experience as a dancer!
You can find her on Youtube and Instagram.
Rowena Tsai is a Taiwanese-American influencer who regularly appears on the channel BeautyWithin, but also has her own channel where she posts about maintaining a healthy lifestyle and mindset. I heard that she also went to school with Lavendaire, whose channel also belongs to the niche of personal growth.
She's a great source of inspiration for those who want more motivation to chase their dreams and improve their productivity. Check out her channel here!
Jessica Neistadt is a Filipino-American creator based in Texas who also makes a variety of videos, the most notable being her style videos. She encourages you to find your own style and gives tips not on what to wear, but how to wear it.
She also has quite a few videos on staying fashionable while on a budget, including videos on how to go thrifting or build a wardrobe off of basics you likely already own.
Check out her channel here!
Perhaps my favorite on this list, BigRicePiano is a pianist-composer who I have been following ever since 2014, though he originally joined Youtube in 2009. He describes his videos as being for relaxation, studying, and deep sleeping playlists, perfect as background music. I also think they're great for giving you a bit of courage or pretending you are the main character of a film when you look out the window when it's raining. (Everyone has done this at one point, right?)
The images he uses for his videos are often photographs he's taken himself. Why not take a chance to listen to his music while doing skin care at home? You can find his Youtube channel here!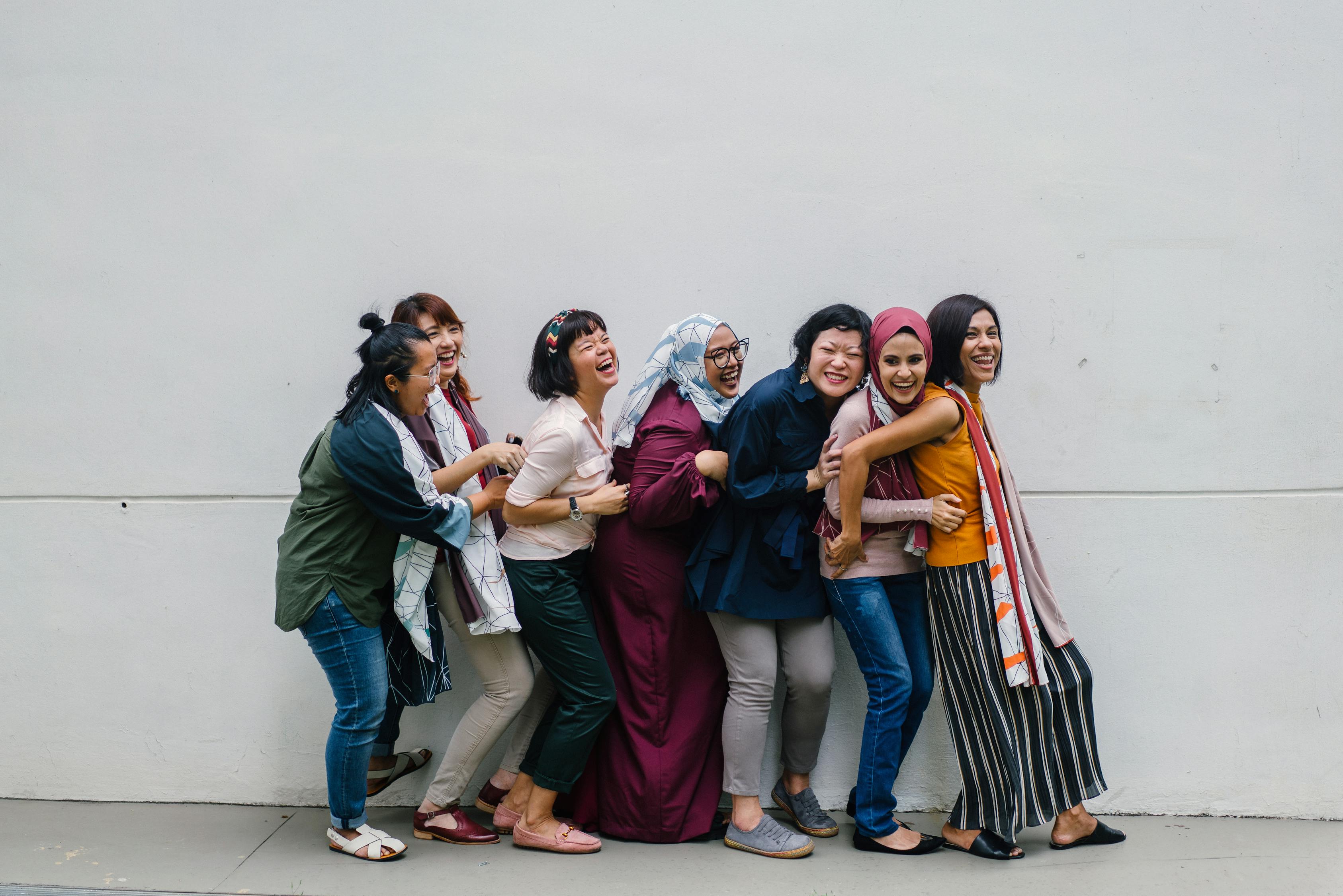 Happy Asian American Pacific Islander Month!
For many young AAPI women, Youtubers like Michelle Phan or Bubzbeauty were the epitome of what it meant to be a "beauty guru." Now, there are so many creators that we are almost spoiled for choices! Even if you aren't a part of the AAPI ethnic group and think certain makeup or styles won't suit you in particular, you can still support creators who make videos in the plethora of category choices, such as fashion or music. It's an amazing thing that we are all able to find things in common and relate to others through the internet. If you've found a new creator to feel inspired from, my work here is now done!
To find out more, visit our website!
Megan Carulla
A university student by day, a skincare enthusiast by night! After falling down the skincare rabbit hole, Megan has been an avid follower of Japanese beauty ever since her high school days. Having dry, sensitive skin, she spends just as much time looking up trends as she does looking up ingredient information. When she's not sheet masking, Megan likes to take long walks and dance with her mini goldendoodle, Momo.