Product Spotlight: Shirojun Premium Moisture Lotion and Soy Isoflavone Nameraka Milky Lotion
Posted on October 25 2020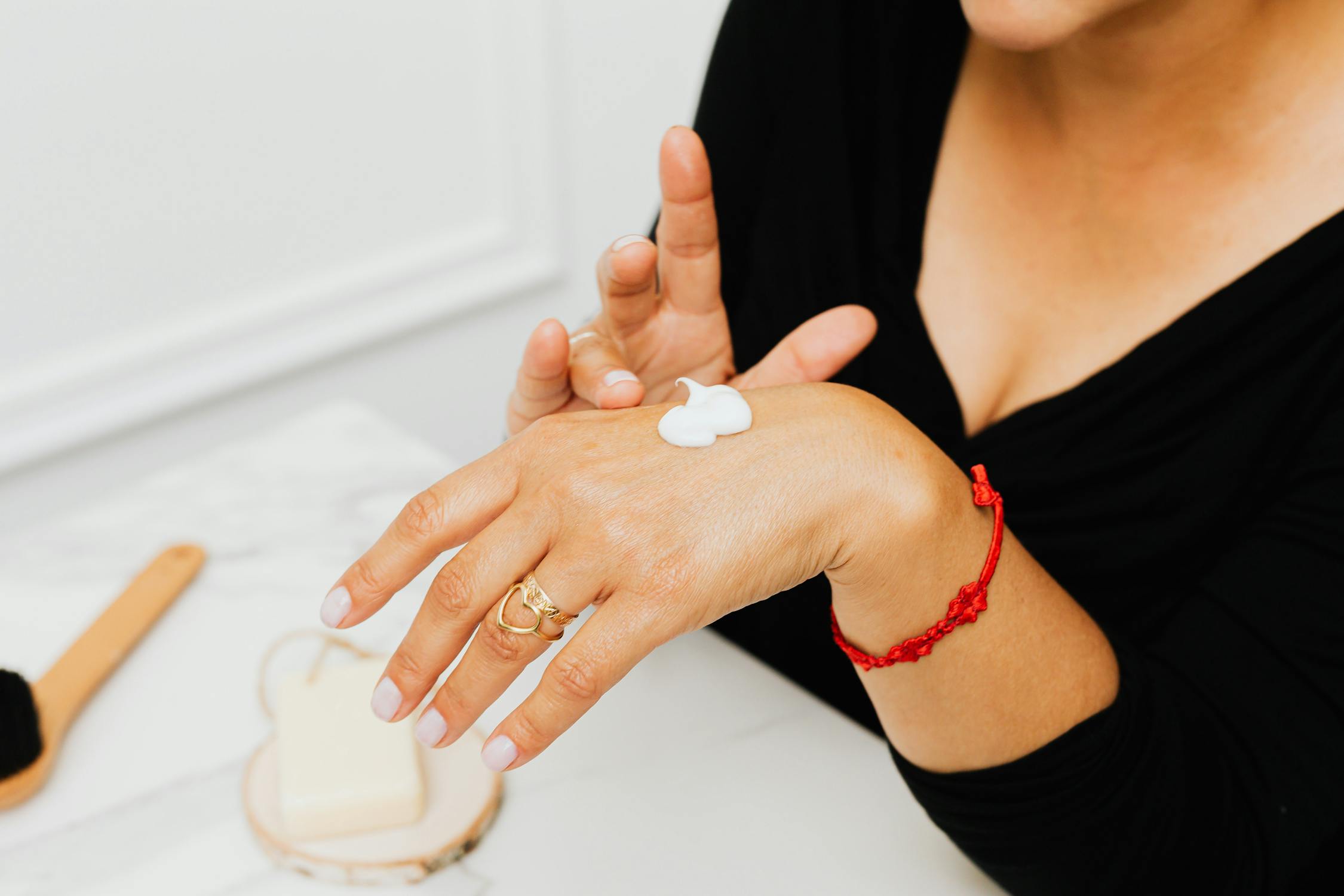 Product Spotlight: Shirojun Premium Moisture Lotion and Soy Isoflavone Nameraka Milky Lotion
On the Japanese Double "Lotion" Moisturizing Method: Emulsion, Then Moisturizer
When I was in Japan for two years, I struggled to find products that I liked. This was mostly because I saw a lot of "whitening" products, which I associated with harsh treatments and arbitrary skin color ideals, and because I did not yet understand the two types of "lotion" Japanese people often use. As it turns out, one "lotion" is actually an emulsion (化粧水), and the "milky lotion" (乳液) is the actual moisturizer (which tends to be more delicate than most Western moisturizers I have used). The emulsion lightly moisturizes, nourishes, and prepares the skin for heavier moisturizes. The moisturizer-moisturizer does the rest as far as protecting and softening the skin goes. The idea is to slowly moisturize instead of hitting the skin with all of the strong moisturizing elements at once, achieving a more delicate, less greasy finish.

I only started using the double "lotion" method about a month and a half ago, when I received a sample of the Shirojun Premium Moisture Lotion with my order of Opera Lip Tint N (Red) and Soy Isoflavone Nameraka Milky Lotion. I was honestly afraid of how an emulsion that claims to whiten skin would affect my sensitive skin, but I decided to give it a fair shake.
The Results
I have been using the Shirojun Premium Moisture Lotion emulsion after cleansing my skin and occasionally using a witch hazel, aloe, and rose water toner if I have a breakout, or a sheet mask if I'm feeling fancy. A little goes a long way. I only need a nickel-sized amount for my entire face, plus another nickel-sized dollop for my chest and shoulder blades. It does not sting like I was expecting, nor is it oily or thick. It feels like a thick juice, but it isn't sticky. My skin feels less tight after applying it. I let it dry for a few seconds, and then I apply my Soy Isoflavone Nameraka Milky Lotion.
The Nameraka lotion doesn't go quite as far as the Shirojun emulsion, but that is to be expected as a thicker product. It is still easily spreadable, and I only need about a quarter-sized amount to cover my face and chin satisfactorily. The consistency reminds me of Go-Gurt™, and it feels very quenchy. I remember first using the Sana soy moisturizers in Japan, and I looked forward to using them every day because my skin just liked them. If you know what eating something you're craving is like after a long time not having it in your diet, that's how using their moisturizers was for me. Except it was my skin, and I didn't...taste it? Well, hopefully you know what I mean.

Here is what my facial skin looked like before I started using this emulsion-moisturizer combo. I was cleansing with Basis Sensitive Skin Bar Soap and applying the toner I wrote of above, and moisturizing with Neutrogena Hydro Boost Water Gel (another excellent moisturizer, by the way).
(Please ignore my red nose. I had just gotten back from a bike ride.)
Here is my facial skin after using the Shirojun Premium Moisture Lotion emulsion and the Soy Isoflavone Nameraka Milky Lotion for almost two months (Both the emulsion and moisturizer outlasted two and a half bars of soap.)


My skin feels softer and more even overall, and much less oily throughout the day. As you can see, my acne has gotten better and my face's general redness has gone down. I didn't take a picture of my back, but the brown and purple spots caused by acne have decreased dramatically.
So what else about my skincare routine is different? As I said, I occasionally use the Thayers toner, and have been using the Basis soap, Neutrogena's Purpose Gentle Cleansing Bar, and Nubian Heritage Olive Oil and Green Tea Bar Soap to cleanse my skin. In the morning, I usually use Cetaphil's Daily Moisturizer SPF 15 instead of the Soy Isoflavone Nameraka Milky Lotion—protection from UV radiation is all-important in skincare. 
Why might the emulsion work so well?
The first thing I should probably address is how Shirojun Premium Moisture Lotion is supposed to "whiten" or "brighten" skin. It contains tranexamic acid (TA/TXA), which may decrease melanin production. It doesn't bleach your skin, even though it's an acid (your skin is acidic, too). This is great if you prefer not to tan but still like being outside. There are also other benefits: it also prevents dark spots and discoloration from forming, which is good news for people with melasma, age spots, unwanted freckles, or post-inflammatory hyperpigmentation (PIH) from acne.

What else is in Shirojun Premium Moisture Lotion? It also has vitamin C (in the form of magnesium ascorbyl acid, or "MAP") and hydrolyzed hyaluronic acid (HA). MAP is an antioxidant that helps brighten or lighten up discoloration on the skin, and speeds up the collagen synthesis that keeps your skin youthful and springy. Hydrolyzed HA is a humectant, a substance that helps keep moisture in the skin and draw it to the surface. That's where the moisturization prep cones in. It can also help your skin protect itself.
Why might the moisturizer work so well?
The star ingredient here is lactobacillus, a probiotic bacteria found naturally in the body and in fermented foods. (Oh, and in the lip treatment we sell.) This study found that applying a moisturizer with lactobacillus in it effectively calmed acne in subjects because the lactobacillus fought the infection-causing bacteria. Lactobacillus also converts sugars into lactic acid, which is used in many skincare products. It is a gentle exfoliant used to treat issues such as acne, rough skin, rosacea, and "chicken bumps." Lactic acid helps improve how the skin retains moisture. It also helps synthesize collagen, like MAP, and fights hyperpigmentation, like TXA.
The soy isoflavones in Soy Isoflavone Nameraka Milky Lotion also inhibits melanin production, like lactic acid and TXA, by the way. Isoflavones are an antioxidant that may reduce visible signs of aging and UV damage. The soy isoflavones may also help balance female hormones and thus help with skin aging, but the effect of topical use of soy isoflavones hasn't been deeply studied.


Closing Thoughts
I am very glad I discovered this combination of products this summer! This may be the first summer since the 4th grade that I can wear warm weather clothes without worrying too much about acne! I highly recommend that you try one or both. Remember to patch test first! 
To find out more, visit our website!
 Lauren Goff
A writer for Cosme Hunt. Spent two years teaching English in Japan, and is curious about skincare products. Lives in America now, but is still in love with Tohoku. You can find her short stories and essays on The Vortex Magazine of Literature and Art and Cirsova.