Affordable J-beauty that Won't Break the Bank
Posted on May 07 2021

Shopping for Mother's Day Gifts
Each year, my sisters and I try our hardest to out-stage each other with what we get our mom for Mother's Day. We've taken weeks at a time before Mother's Day to pick our mom's brain about what she may want, what she likes, and where we can find the most over the top extravagant gifts. It's become a fun, competitive sport for us, but over the years, we've lost sight of the actual point of Mother's Day. The past year has been rough for us all, but for moms who sacrifice so much for us already, it's been especially tolling. Through our little competition every year, my sisters and I just wanted to reciprocate even a fraction of the love and support we've received from our mom (impressing her is also a huge plus). But let's be honest, competing with each other for the best gift, or simply trying to give the special women in your life a gift that encompasses your appreciation, can get very pricey. 
Since we've all just been reunited under the same household this year (thanks, COVID) my sisters and I have decided to do something different for Mother's Day. I loved the idea so much, I wanted to share just in case anyone is having a particularly hard time finding the perfect gift on a budget for their mom or any special women in their lives this year. With COVID restrictions still largely in place and limited options for celebration, we've had to adapt this year. So what experience works both as a thoughtful, affordable gift and an experience that Mom will appreciate? An at-home facial featuring 7 Cosme Hunt products that are not only effective, but most importantly, budget friendly!

There's a reason the SENKA Perfect Whip Facial Wash is a J-beauty cult favorite. As it lathers, this cleanser created a light and fluffy foam that penetrates deep into pores to remove excess oil, dirt, and makeup. This cleanser contains Natural Sericin, or white cocoons, that act as a barrier to protect your skin from being stripped of excess moisture as you cleanse, making it perfect for sensitive skin. 
The Momopuri Moisturizing lotion is one of Cosme Hunt's newer additions. Peach ceramides in the Momopuri formula provide your skin with intense hydration and work to strengthen your skin's natural barriers, while Lactic acid bacteria act as an anti-inflammatory to reduce hyperpigmentation and acne scarring over time. Together, these ingredients tighten pores, smooth texture, and deeply hydrate your skin.
The Lululun sheet masks are enriched with some of the most impressive ingredients for hydrated, youthful skin:
Moss cell culture

extract to prevent and reduce redness,

Homeoage,

a French seaweed rich in amino acids to keep skin supple,

And

Collagen

, a tried and true game changer for youthful hydrated skin. 
 Sheet masks can be the perfect little nugget of self care for busy people because of its easy and effortless application and maintenance, which make them a perfect gift for Mom this Mother's Day. These Lululun masks moisturize your face while actively working to eliminate dark spots and wrinkles for more youthful, glowy skin with each use. Each pack contains 32 masks, so it's like your mom is getting a gift everyday.
I have a personal bias towards this product. The Momopuri Moisturizing Gel Cream is my ALL TIME favorite moisturizer. Not only is this moisturizer infused with peach ceramides and Lactic Acid Bacteria like the rest of the products in the Momopuri line, but the gel consistency helps these ingredients absorb better into the skin. With this moisturizer on, you'll notice supple, hydrated, and glowing skin throughout the day without any excessive oiliness or shine. My oily skin has loved this moisturizer so much since I've started using it! For more info on the Momopuri line, you can check out this blog. 
Do you ever rest your eyes at the end of the night just to realize that they're sore and strained? The Kao Megarhythm Hot Steam Eyemask is the absolute best product to combat that feeling. This self heating eye mask is scented with lavender to reduce puffiness, soreness, and relaxes your eyes after a long day. This product is also great for traveling or a much needed break from WFH, as most of us are. Just imagine how appreciative your mom will be to finally have an easy, non messy eye mask to use whenever she needs that extra TLC. This mask is available in 4 scents, and each pack contains 12 masks fit for any mood and all your relaxation needs.
Okay, so it isn't a skincare product, but honorable mention goes to the Ascience Moist Type Treatment. Finish off the perfect facial with perfect, luscious locks. This deeply hydrating hair mask works to repair, strengthen, and soften your hair from deep within its fibers. Formulated with pomegranate, honey, pearl, and aloe extract, this hair treatment gives life back to tired, dry hair after each use. Pair it with other Ascience products available at Cosme Hunt for the ultimate hair care routine.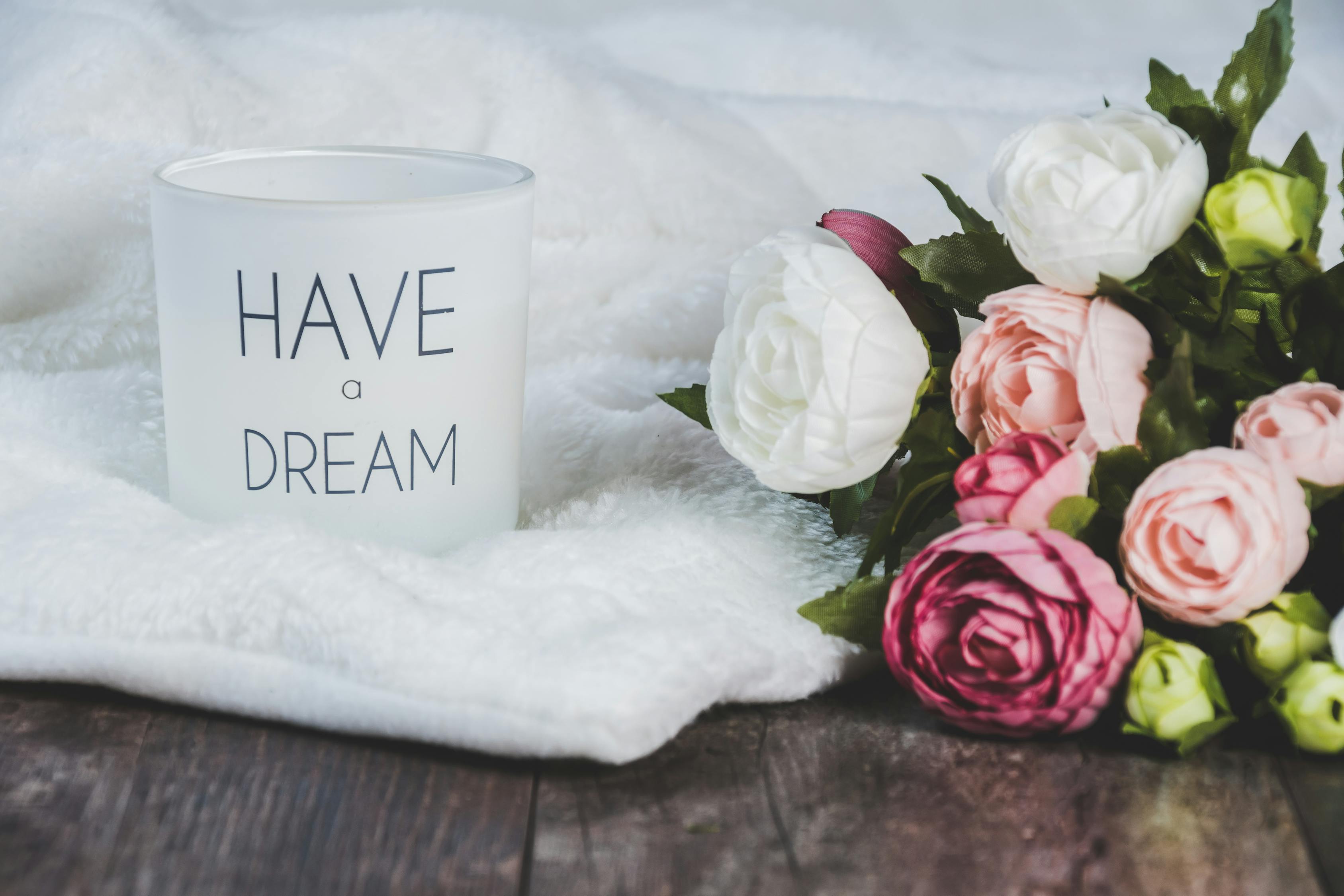 Give the gift of relaxation to a special someone!
These products and many more at Cosme Hunt are the perfect medium between high quality, effective, and affordable. Gift giving, especially to our moms, can be such a nerve wrecking and pocket breaking experience. Whether you're treating yourself or the special women in your life, you can mix and match any of these products to help someone feel appreciated this Mother's Day. If you're curious about or new to J-beauty, take our skincare quiz to help you find the right products to meet your skin's needs! I hope that you've been able to take away a few ideas from this list!
To find out more, visit our website!
Rawabi Hamid
Rawabi is a recent college grad who currently serves as the Email Marketing Coordinator at Cosme Hunt. She has a passion for beauty and fashion and hopes to one day establish a career in fashion journalism. In her free time, she enjoys girls trips with her friends, binge watching true crime documentaries, and adding things to her online shopping carts that she almost always reconsiders but inevitbaly purchases.