A J-Beauty Christmas: Differences between Christmas in Japan vs. USA
Posted on December 20 2020
Merry Christmas Cosme Hunters!
Christmas is just right around the corner! Are you running out of ideas on Christmas gifts? Oh, and the weather outside is quite frightful, so you might be needing some winter skincare and makeup tips. Today, I want to talk about J-beauty skincare and makeup routines to make this Christmas the most wonderful time of the year. 
Christmas in USA vs. Japan
Let's explore how Christmas is celebrated in Japan. In Japan, Christmas is not a national holiday, but you can still feel the joys and wonders during this holiday season. The streets are illuminated with lights and decorations, and people wait in a queue to buy Christmas cakes and fried chicken for dinner. In the USA, it is common to spend a nice, cozy time with your family and friends. However, in Japan, Christmas is considered to be more of a romantic day for couples (very similar to Valentine's Day). Interesting, right?  Either way, Christmas is definitely a time to get together with your loved ones and exchange gifts and cards.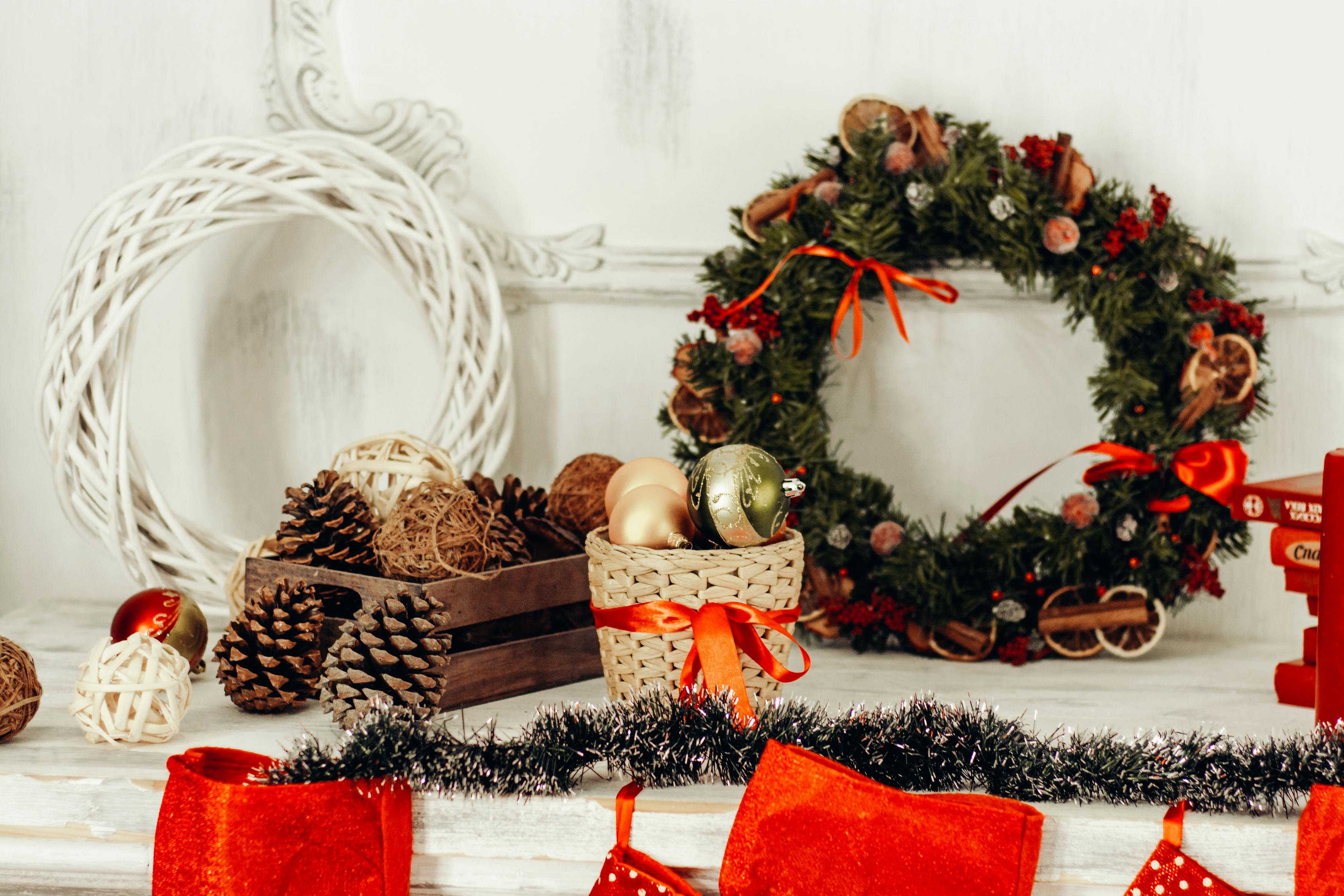 Christmas Date Prep
If you have a date plan for Christmas, or even if you are just ready to single and ready to spend time with yourself, here are some J-beauty tips to prepare for a magical time! I tend to have oily and acne-prone skin which gets completely out of control in winter time when humidity drops and all my skin's moisture gets sucked up by dry air. It's always such a struggle to prep my skin before applying makeup around this time of the year. Fortunately, J-beauty has amazing solutions and remedies for winter skin havoc.
J-Beauty Winter Skin care
Cold dry air and indoor heating can cause redness, irritation, and dry lips/skin. In fact, dryness is a major issue during winter time. Keeping your skin hydrated is the key to flawless, glowy, and healthy skin. It is important to make seasonal adjustments and know what daily and nightly routine works the best for your skin type. The J-Beauty skin care routine emphasizes nourishing your skin with simple yet intentional steps. You can also find an easy, simple J-Beauty skincare routine here! Since it is so crucial to maintain your natural oil and protection barrier, here are several moisturizing techniques and products popular during winter time in Japan. 
Moisturize! 
First things first, always remember to check the ingredients! We recommend using organic and oil-based cleansers to prevent dryness when washing your face, because foaming cleansers can strip off your natural oil. Japanese skin care routine includes a very unique step: double-moisturizing, which is to use both watery and thick moisturizers. Also, we highly suggest selecting fragrance-free and alcohol-free products as these substances can actually damage and dry out your skin. Swapping to thicker moisturizer is desirable, so here are some moisturizing products you can find on Cosme Hunt!
This Kitao Matcha Facial Cream contains natural ingredients such as antioxidant-rich matcha green tea, acai, quinoa, and chia seeds which are great for nourishing and moisturizing your skin. It is a fragrance-free, silicon-free, and alcohol-free moisturizer which is a must-have item for this Christmas season.
In addition to double-moisturizing technique, you can apply face lotion masks to achieve further moisturizing and hydrating skin. These masks can be used on a daily basis, and the best part is that there are various options for different skin types. Check out this article for more information on Lululun's face lotion masks. And of course, don't forget to moisturize your body and lips as well! 
Kawaii Makeup Look For Christmas 
Japanese makeup style strives for a natural look which is based on minimalistic approaches. Many Japanese girls typically use a light coverage foundation for silky, fair skin, apply shimmery pink or brown-based eyeshadows, and draw small, natural wings with brownish eyeliners for a kawaii feminine look. J-beauty lip trends have been characterized by neutral-color tones paired with lip glosses to create plump and healthy lips. To finish up your kawaii makeup look and get ready for that kiss under the mistletoe, I want to share some lip care products for extra moisture and hydration.
The Choosy Lip Mask (Peach) by Sunsmile is a hydrogel mask for the lips which contains Vitamin E Collagens that helps hydrate your lips. With this lip mask, you don't have to worry about applying lip balm every minute. 
This Kailijumei's Flower Tint Lip Oil creates a special color on your lips depending on the body temperature and water content. It contains olive fruit oil, jojoba oil, and sunflower oil which has a hydrating effect on your lips. 
Christmas Gift Ideas 
Exchanging gifts is the main event for Christmas both in the USA and Japan. Hopefully, you're able to find amazing J-beauty products to add on your Christmas shopping lists. I hope that these J-beauty skincare and makeup products solve your winter skin problems. Just remember to look for products that match your skin types, and also drink lots and lots of water. Stay safe, warm, and hydrated. Wishing you all a very Merry Christmas! 
To find out more, visit our website!
 Sayaka Kato
Sayaka was born and raised in Aichi, Japan. After spending several years of her childhood in the US, she came back to New York for college. Loves to travel, eat, and play the guitar in her free time.