Japanese Skincare: What Steps Should My Skincare Routine Have?
Posted on October 03 2020
Japanese Skincare: What steps should my skincare routine have?
If you're just looking into Asian skincare routines now, the first thing you'll probably come across is the Korean routine and Korean products. K-beauty is famous for the effort-intensive ten-step skincare routine. What about the J-beauty skincare routine, though? Japan has the largest per-capita spending on skincare products and cosmetics, after all, and it has quite a few well-regarded skincare companies like SK-II and Shiseido. A Japanese company, Shu Uemura, allegedly invented the oil cleanser in 1967. Of course, you can end up with a long and costly skincare routine using J-beauty products, too, but here, there's less focus on the methodology. 
Cosme Hunt has a simple, easy to follow J-Beauty skincare guide here! If you're interested in learning more about the routine, keep reading!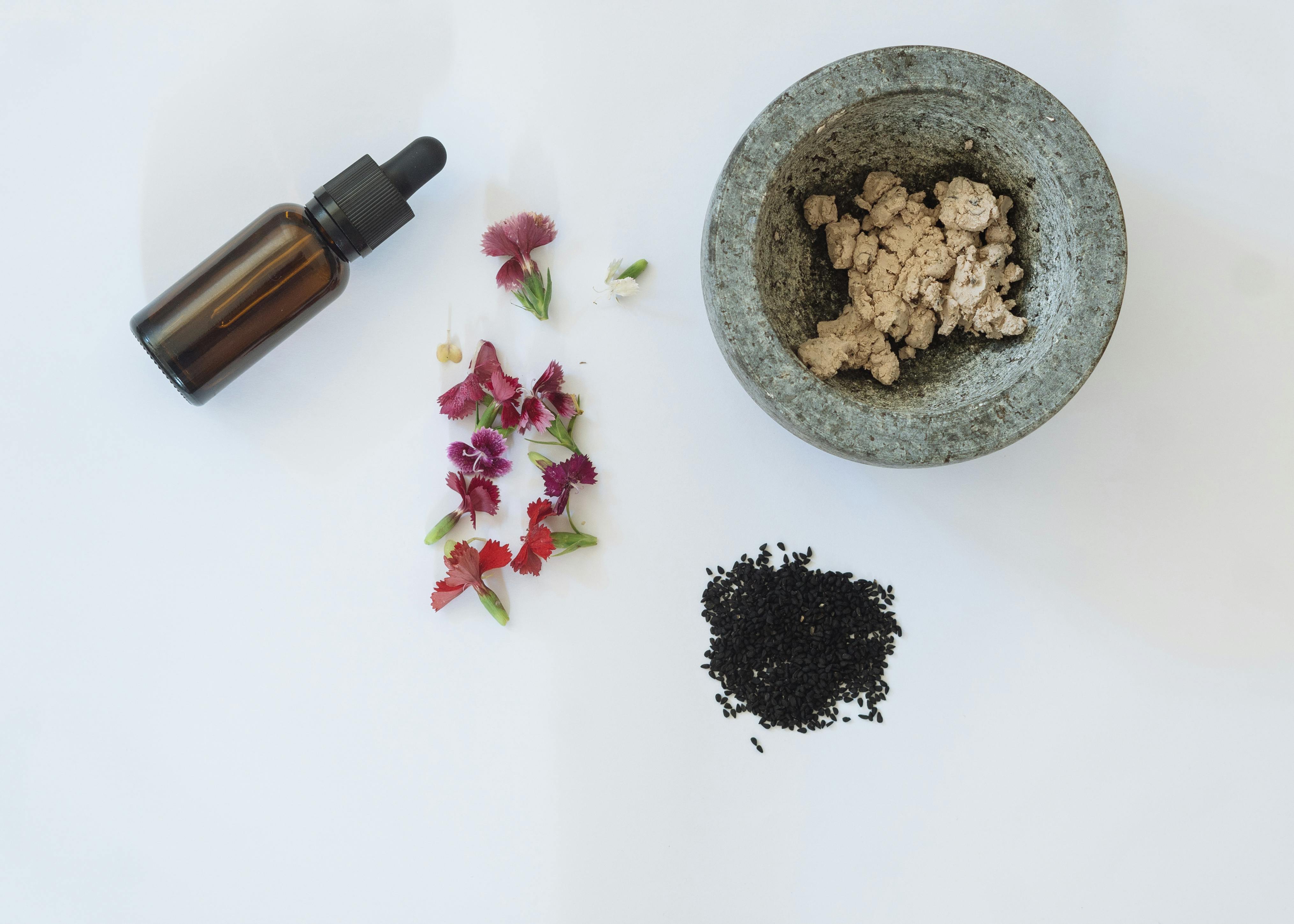 The Classic Japanese Skincare Routine versus The Classic Western Skincare Routine
The Western approach to skincare seems to be to throw the strongest stuff at the problem as possible; your skin is a problem to be attacked. In fact, that's why toners were first introduced: soaps way back when were so harsh that they threw the pH of the skin off so much that another product was needed to calm and rebalance the skin. So, we arrived at the basic routine of 
a.) Cleanse (with a water-based cleanser)
b.) Apply a toner
c.) Moisturize
The Japanese approach to the beauty routine is a more nourishing one. The goal is mochi skin, or skin that's as soft, springy, and supple as a mochi rice cake. Hold a mochi cake in your hand, and you'll soon see why it's the ideal. To do that, more layers of delicate, preparatory products are used. 
a.) Cleanse with an oil-based cleanser (in the evening)
b.) Cleanse with a water-based cleanser (what you think of as regular soaps)
c.) Apply "lotion" (In Japanese: 化粧水)
d.) Apply more products with active ingredients, like serums, sheet masks, and eye creams
e.) Apply actual lotion/moisturizer (乳液)
f.) If it's morning, apply sunscreen (Western dermatologists absolutely recommend this, too!)
Now, the thing that confused me the most was the two "lotions." As it turns out, the Japanese sort of split the heavy Western moisturizer in two: the first step (the thinner lotion in Step C) is to lightly moisturize and prepare the skin to better absorb the products that come after. In the West, we may think of it as an "emulsion," while in Korea it might be an "essence." The thicker lotion in Step E is, of course, to restore some of the moisture and protective lipids that are inevitably lost in the cleansing process. 
The two-step cleansing process may seem excessive, but oil and water-based products are better at getting rid of different things you're almost guaranteed to have gotten on your face throughout the day. Oil-based cleansers work best on makeup and sunscreen that rests on the surface of the skin, for example, and water-based cleansers work best with sweat and dirt, which are deeper under the oilier impurities. If your skin tends to dry out, some dermatologists recommend only trying the double-cleanse at night.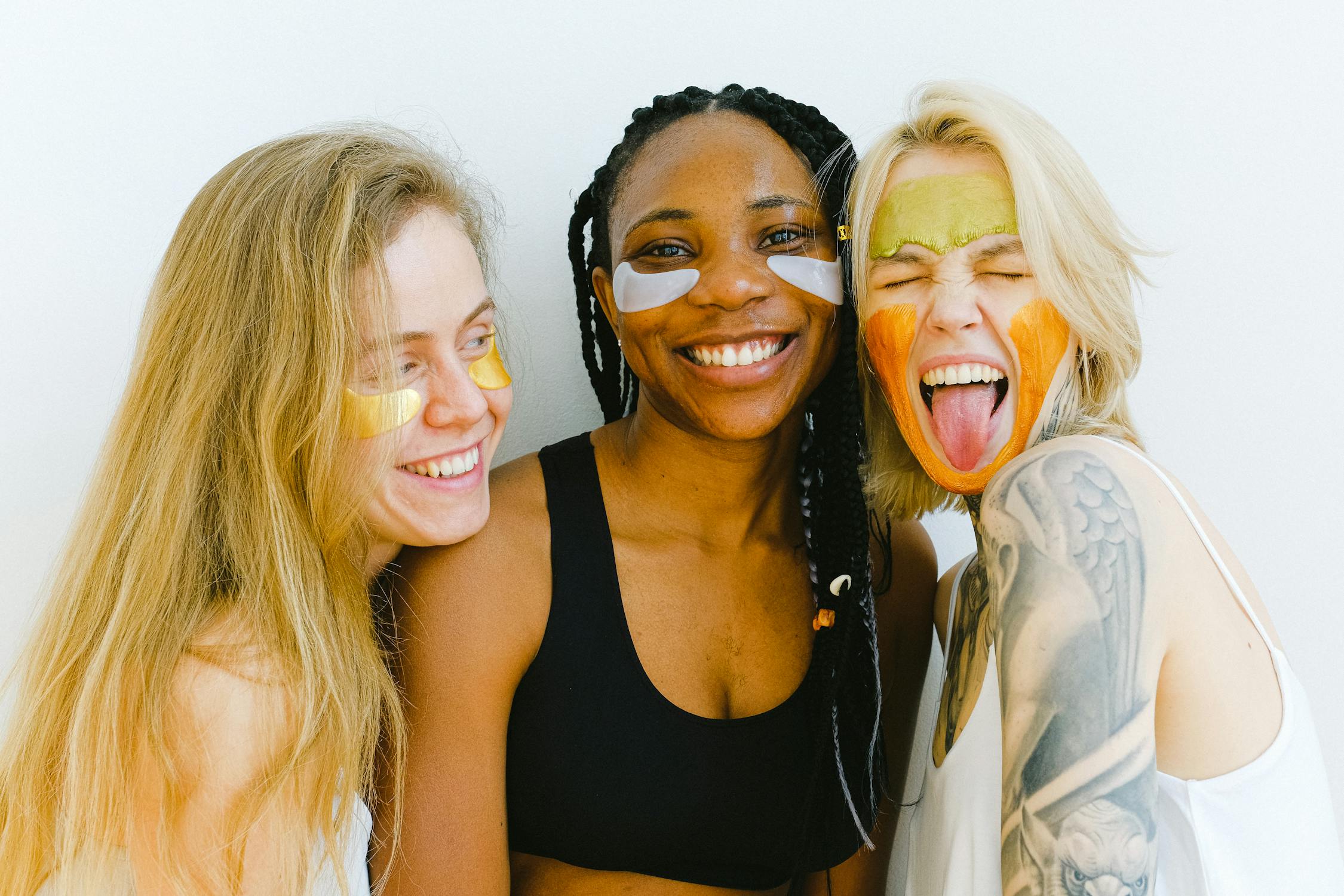 The Basic Skincare Routine Order, Inspired By J-Beauty
1. Always Wash Your Face
If you have some heavy makeup that needs a special product to remove, or maybe a rinse-off product like a clay mask, this won't actually be your first step. Regardless, this is an essential step that cannot be overlooked! Your products will only sit on top of dirt, sweat, and pollutants if you don't wash your face. You can do the double-wash if you feel like your skin would react well, or use just one gentle cleanser. 
Cosme Hunt sells several types of oil cleansers, but this one is a 2-in-1 makeup remover and cleanser. 
Once again, we offer a lot of water-based cleansers. Here's one that may be better for dry skin. The fact that it's foaming makes it easier to spread and lather without rough treatment.
 2. Put on your Active Stuff
By "active stuff," I mean products that are meant to solve skin problems more specific to you, like exfoliants you may need, topical medicines your doctor may prescribe, or anything else that may be irritating to your skin. Because active, targeted ingredients usually need a blank canvas to work on, dry, clean skin is usually best. When you use these diverse products will depend on what the instructions say. Some products need a certain pH to work the best. 
Healthy skin is ideally about pH 5.5. Since skincare products are generally slightly acidic (which isn't necessarily bad for you or your skin), you should use products from low to high pH requirements. An example of a low-requirement product would be ones using a water-based L-AA/ascorbic acid serum, which usually needs a pH of <3.5. MAP (magnesium ascorbyl phosphate), and SAP (sodium ascorbyl phosphate) need higher pHs (around the "neutral" 5.5 that healthy skin is) to work the best, products using those would be best used after an L-AA product. L-AA, MAP, and SAP are all forms of vitamin C, which can be used to heal skin regeneration after sun damage, among other things. 
Another thing to consider is the consistency of the active product. If it's thinner, you'll want to use it earlier on. This is because it will have a harder time absorbing into the skin if it's sitting on top of a thicker product. Anhydrous products (products that use no water) tend to be thicker, and are best used after thin products. However, if you use a harsher (high or very low pH) product in your skincare routine, some people use thicker, more neutral products beforehand to "buffer" their skin from undesirable effects. In that case, you may experiment with your routine to see what your skin reacts best to. 
Sometimes broad, "skin type" generalizations aren't accurate, so "patch-testing" new products or skincare routine orders is the safest way to go. 
Cosme Hunt does not sell anything that is strictly an "active," and actives aren't necessary in everyone's skincare routine. Here are some examples of Japanese actives that you may want to try, anyway:
This product is an exfoliating treatment that contains 2% salicylic acid, a type of beta hydroxy acid (BHA). BHA-infused products are a popular type of exfoliant that also serves to hydrate skin, smooth texture, and lessen wrinkles. Many people with acne and oily skin recommend using BHA exfoliants. 
This product is a vitamin C serum that uses L-AA (ascorbic acid), and is an effective spot treatment for breakouts. Others have used it to treat post-inflammatory hyperpigmentation.  
3. Apply other products
The line between "active stuff" and "other stuff" isn't always clear, but here I'm using "other stuff" to mean products with more neutral pHs and more general skincare uses. I categorize emulsions, essences, toners, emulsions, moisturizers, and whatever else as "other stuff." The rule here is go from thin to thick, as with the "active stuff."
A lot of these skincare terms can vary in definition depending on how the company wants to market it, but I will go over some types of product in order from thin to thick. 
Emulsions/hydrating toners/essences, as I've said before, help hydrate slowly, and help the skin to absorb the skincare products that come after. Serums have an oily, almost jam-like consistency. The sheet masks used in many Asian skincare routines are inundated in something like serum. Ampoules are like serums, but thicker, and have more concentrated ingredients. They aren't necessarily meant to be used every day. Moisturizers and lotions are next in terms of thickness. If your skin is very dry and damaged, or you are very worried about wrinkles, you can use a balm on top of moisturizer. 
This is an emulsion/toner/lotion that uses extract from a medicinal plant called Job's tears. If you want some of the healing benefits of vitamin C to work for your skin, why not give this a try?
Hadalabo Gokujun Alpha Mask
Unlike most Western masks, these sheet masks can be used every day to apply active agents to your skin evenly, not to remove dead skin or impurities. This mask contains collagen, vitamin B, and peptides to help improve skin strength and elasticity.
4. If it's daytime, use sunscreen!
Being tan is all well and good, and sunlight has health benefits. However, UV damage causes skin cancer, premature aging (UV radiation is the cause of 90% of visible aging), and slows the healing of scars. The American Academy of Dermatology recommends that you apply broad-spectrum sunscreen of at least 30 SPF 15 minutes before you go outside since it takes about 15 minutes for the skin to absorb it.
Kanebo Allie Extra UV Gel Sunscreen
This sunscreen has collagen and hyaluronic acid in it to moisturize and protect your skin. It's also SPF 50! Good luck, sun!
This sunscreen has lauryl methacrylate and witch hazel in it, so it is more suited for oil control, as it leaves a more matte finish.
What's the best skincare routine for me, though?
There isn't an end-all and be-all skincare routine, and even the most popular and recommended products may not work well with your skin type. Before you start building a routine, it's important to set a budget for what you feel comfortable spending on skincare and set your expectations. There's not going to be a panacea for all your skin woes hiding on the second page of your Google shopping search, and your skin will never look like a photoshopped and facetuned Insta model's. Whatever routine you use will also take more than a few days to take effect. Have patience, and don't be hard on yourself!
That being said, your skincare routine will need to depend on what your skin needs and reacts best to. If your skin type is oily and acne-prone, it probably won't react as well to products that a person with dry skin can use. Look into many different skincare guides and dermatologist recommendations to really get a handle on what may be best for you. Ask for help, and remember to patch-test!
To find out more, visit our website!
 Lauren Goff
A writer for Cosme Hunt. Spent two years teaching English in Japan, and is curious about skincare products. Lives in America now, but is still in love with Tohoku. You can find her short stories and essays on The Vortex Magazine of Literature and Art and Cirsova.