How Anime Reflects Japanese Beauty
Posted on April 15 2021
It's National Anime Day! On April 15, we celebrate a subculture that not only has spread far and wide, but has also brought countless people together. Through the decades, Japanese anime served as an attractive medium for communication, storytelling, and artistry — resulting in vast networks of fans. Even people who hold no interest in anime would have little trouble recognizing its more famous franchises (like Pokemon)! Here, we'll give you a rundown of what anime is and what connects it so strongly to fashion and beauty.
What is anime?
While Japanese people use the word "anime" to describe any animated work, English speakers throughout the world have taken the term to describe animation of Japanese origin. Simply put, many people now see anime as stylized 2D shows and art featuring very pretty people with multicolored hair.
But anime, colloquially, now means so much more than that. To the international anime community, the word can represent the unity and camaraderie born from fans' shared interests. Anime has become more than just visual entertainment; it's grown into an ecosystem of art, fashion, music, and gaming. It's inspired generations of illustrators, designers, programmers, storytellers, and many more.
Anime and the aesthetic of beauty
To the layperson, one of the most recognizable attributes of anime is the character design: big eyes, attractive facial and bodily proportions, and colorful hair styled in sometimes unworldly shapes. This observation holds some truth: many of anime's designs aim to make characters very noticeable, memorable, and/or attractive. It's very hard to walk away from a quality anime without remembering at least one of the characters.
In that sense, the medium is filled with "beautiful" characters. These aesthetics actually reflect some of the trends and standards that we can find in J-beauty — some examples being clear skin and large, expressive eyes. Japanese beauty's gravitation to a natural and subtle style of make-up can be seen in how a lot of anime character designs lack pronounced lipstick or blush. At the same time, the focus on the eyes show up in both J-beauty and anime, with mascara and other design accents serving to emphasize the size and details of the eyes.
Anime also shares the emphasis on youthfulness that is present in current Japanese beauty standards. Many of anime's story protagonists tend to be teens or young adults, and even older characters can look fresh-faced due to the anime art style's tendency towards neotenous features.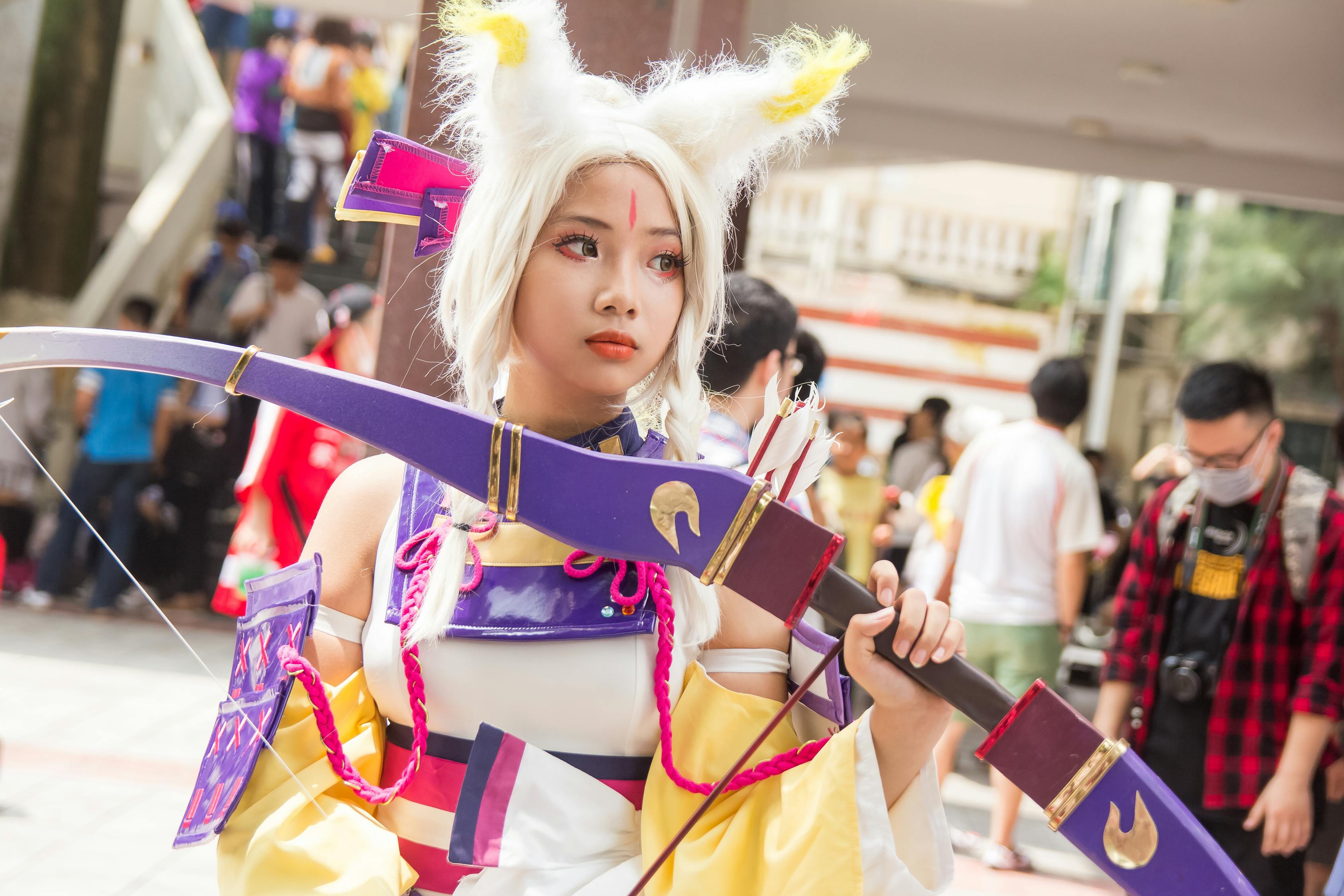 What are "neotenous features," you ask? Neoteny refers to the "retention of juvenile features in the adult animal," and — in both anime and in the beauty industry — these juvenile looks can come from pronounced eyes, relatively subtle noses and mouths, and other attributes that make us feel that someone is "cute." The natural cosmetic style that was mentioned earlier also plays an important part in maintaining the appearance of being cute and youthful; the more understated one's facial features, the more cute one can seem.
Japanese cosmetics and youthful skin
To this end, J-beauty focuses a lot on skin care that helps keep the skin soft and wrinkle-free. Even Shiseido, one of Japan's largest cosmetic and personal care companies, has been basing much of its cosmetic push on natural skin expression and color. Now, many J-beauty brands place similar importance on attaining a healthy and natural look, while at the same time using ingredients that avoid toxic and artificial chemicals.
For examples of this philosophy, simply take a look at our Best Sellers list on Cosme Hunt! Kitao and BCL are one of the many featured brands on our platform who present offerings that not only help the skin appear vibrant, but also seek to improve the skin's well-being. Kitao's Matcha Essence Lotion combines matcha, chia seeds, quinoa, and acai to help moisturize and firm the skin. And BCL's Saborino face masks advertise an efficient way to cleanse, relax, and rejuvenate the skin either after waking up or prior to bedtime.

In addition, BCL's Momopuri lotion gel uses ceramide water and lactic acid bacteria to deliver a scientifically-proven enhancement to the skin's protective barrier, yet again improving the skin's longevity and youthfulness. If this makes you curious about BCL's products, we have an article about them that you can further peruse.

Of course, skin care is not the be-all and end-all to youthful (or even anime-ish) aesthetics, because such features include much more than just the presentation of one's skin. And anime has many ways to make a character "cute."
Hair matters
One such way is through a character's hair. Though anime certainly has become infamous for depicting unwieldy hairstyles — some popular examples including Dragonball Z characters' tendency to simulate palm trees — many works of anime actually portray hair in sensible and pleasing fashions. In fact, their depiction of hair can fall well in line with principles of youthfulness. In these anime, the hair can look healthy, manageable, and even invulnerable to wind and explosions.

While real-life humans can't match that invulnerability, one can still take the time and effort to maintain the health of one's hair to help one look younger. Fortunately, J-beauty brands have already thought of this. &honey's Deep Moist Hair Oil 3.0, for example, seeks to bring a moisturizing treatment to the scalp and hair. Similarly to the above-mentioned Kitao and BCL skincare products, &honey's hair oil uses potent herbal ingredients (in this case manuka, acacia, and raw honey) to replenish one's hair.

Also in our Best Sellers list, The Public Organic's Orange & Eucalyptus Hair Treatment recruits the benefits of eucalyptus and orange essential oil to improve hair health for the long term. This product and more of its kind help the hair to recover and retain its sheen and silkiness, which can be important to maintaining that coveted youthful look.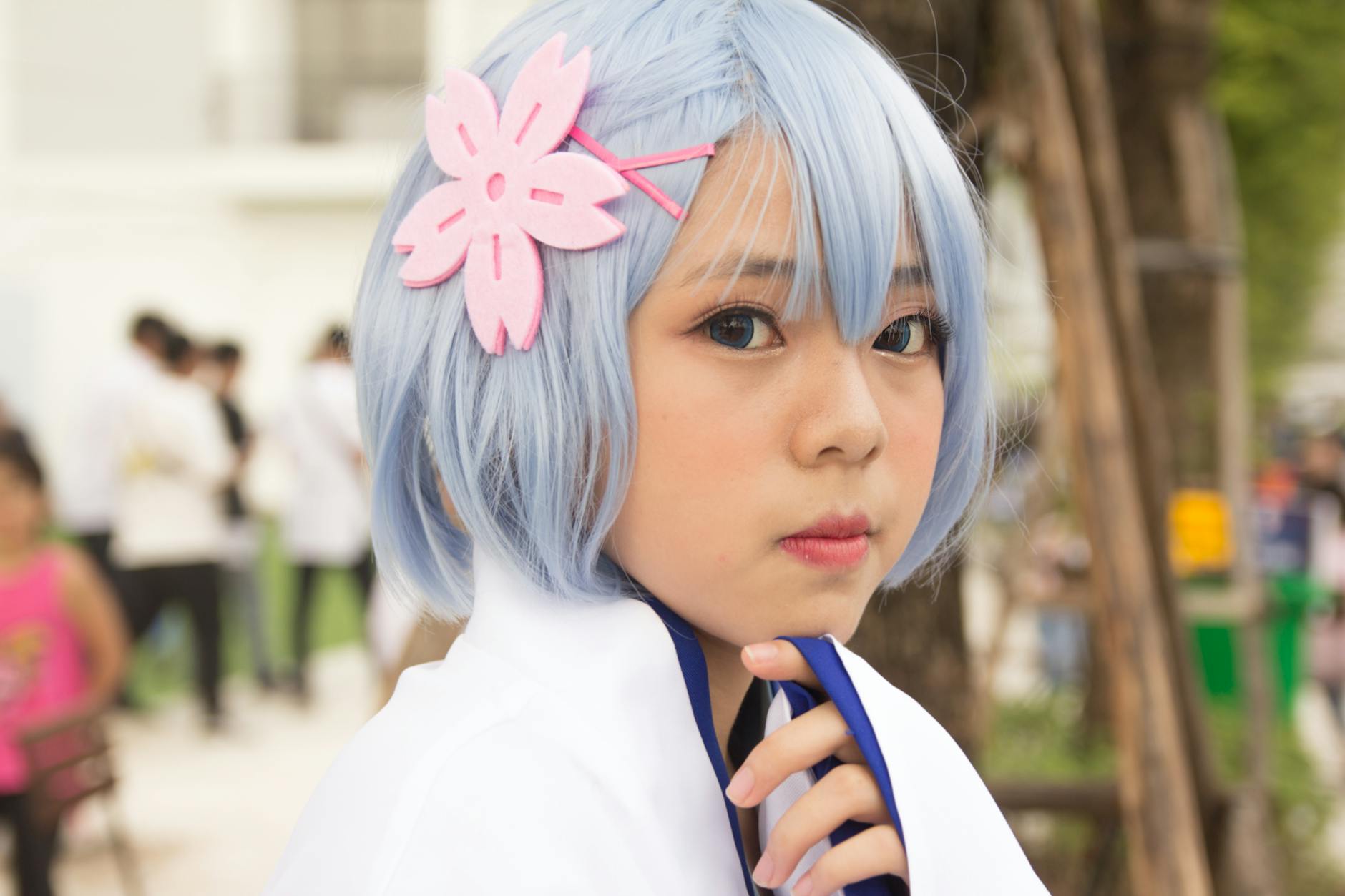 Beauty, ever-changing
As we near the end of this small talk about anime and Japanese beauty standards, it's worth remembering that one doesn't need to look like an anime character, nor can J-beauty standards be simplified as purely a need to look "cute." This article takes a glance at only one of many cultural aspects in Japan and around the world. Even anime, though easily stereotyped, consists of near-infinite variation and innovation. As the planet grows more connected over the years, we can look forward to more evolution in beauty aesthetics.
To find out more, visit our website!
Viet Tran
As a geek who graduated from San Francisco State University, Viet spends his (very limited) free time reading, drawing, and writing. He holds a lot of interest in bodily health, and has successfully implemented a keto and fasting regimen over the past year -- an effort that changed his life for the better.