3 Japanese Teas for Healthy Skin
Posted on April 21 2021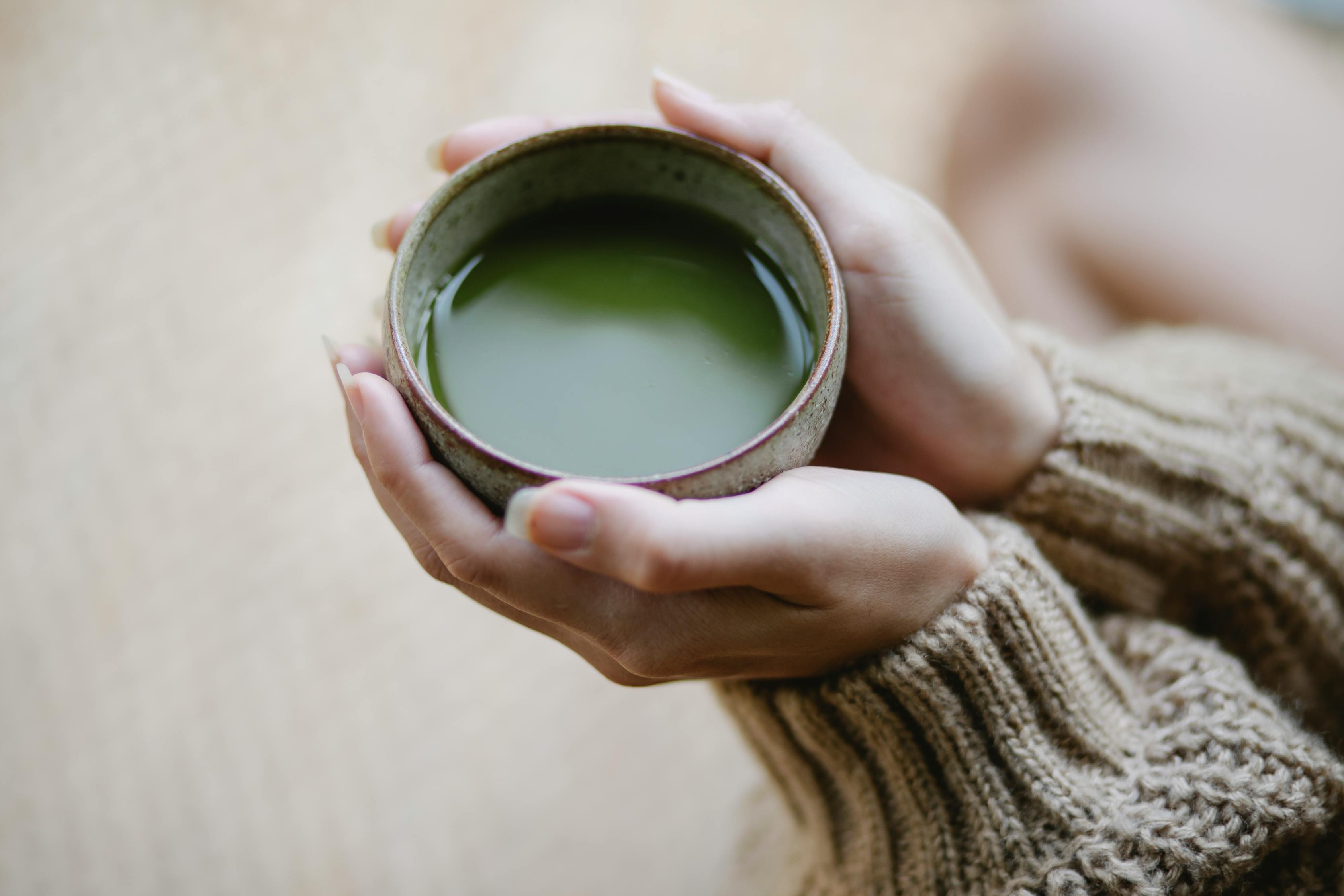 Happy National Tea Day!
April 21 is National Tea Day in the UK. As it is common for British people to drink tea on a daily basis, similarly in Japan, tea is one of the most adored beverages due to its tremendous health benefits. Over the centuries, Japanese people have enjoyed drinking tea to feel a sense of relaxation and appreciate the earthy, bittersweet flavor in formal and informal gatherings. The art of preparing tea is a very distinct custom in Japanese culture. Sado (茶道), also known as tea ceremony, is a traditional etiquette of preparing and drinking tea in a minimalistic tea room with tatami floor. Since hospitality is a huge part of Japanese culture, people prepare, serve, and drink powdered green tea (matcha) in a ritualistic manner. Nowadays, a lot of tourists visit Japan to experience the beauty of tea ceremonies which have a delicate atmosphere. In modern times, you can see various kinds of tea when you enter a Seven Eleven or a Family Mart. You will be surprised to see all kinds of tea occupying the entire shelves in convenience stores! Japanese people love to drink different kinds of green tea including hojicha (roasted green tea), sencha (steamed green tea), gyokuro (refined green tea), etc. As you can tell, tea plays a crucial role in Japanese culture, and today I am excited to introduce very unique Japanese teas that will help you achieve a healthy body and healthy skin.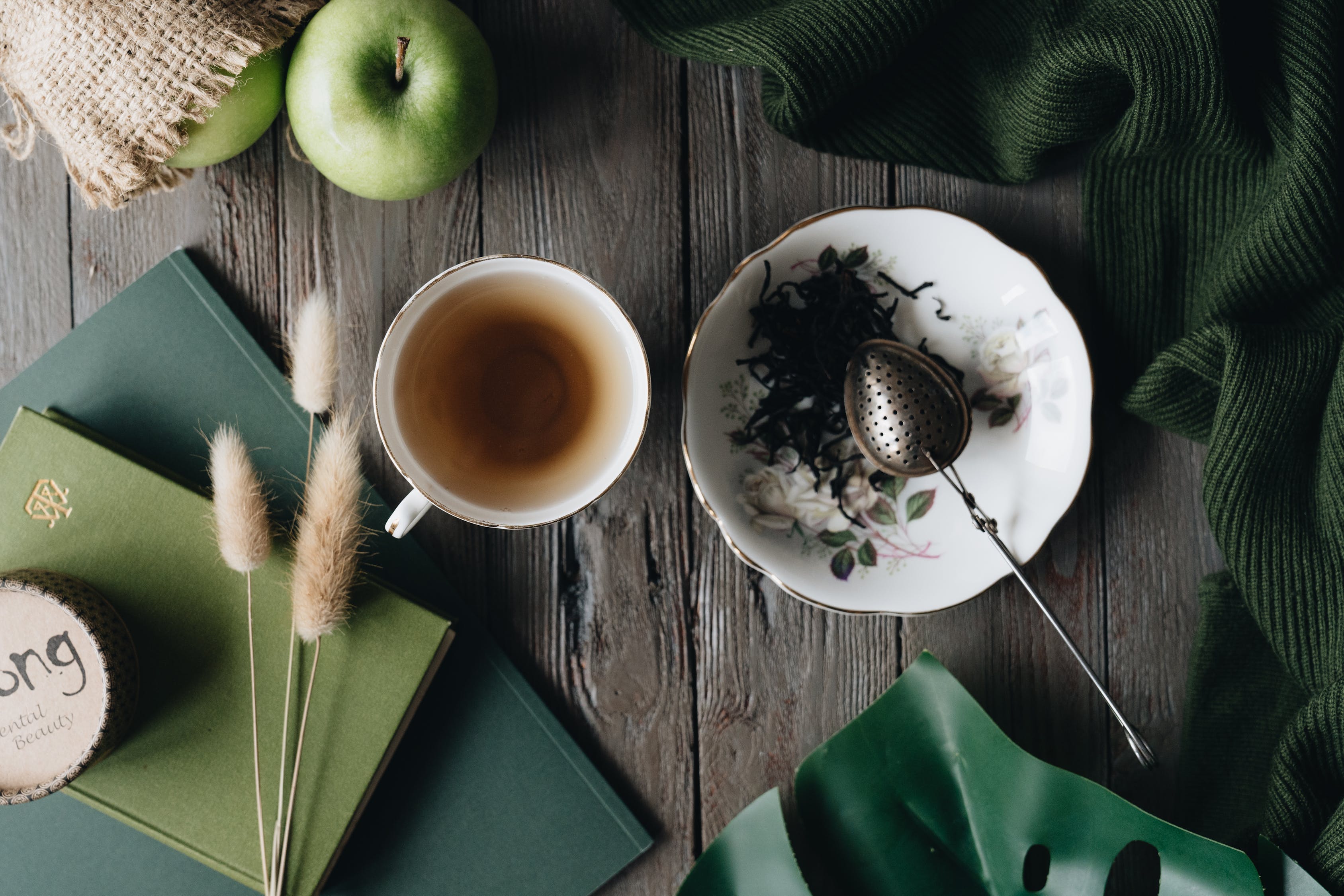 What's The Tea?
Drinking tea regularly can provide overall health benefits to our body, and I'm sure we all want to know what a cup of tea does to our skin so let me spill the tea! 
Anti-inflammatory: Antioxidants in tea leaves help repair and prevent skin damage. Say goodbye to redness, swelling, overheating, and pain, which are all symptoms of inflammation. Drinking tea with rich antioxidants will help our bodies fight damaging, free radicals and achieve a beautiful skin complexion.


Hydrating

: Hydration is the key to maintaining healthy, glowy skin and thus drinking tea will help you intake a good amount of fluid. Even though I understand the importance of staying hydrated, I tend to have a hard time drinking plenty of water, but trying out different kinds of tea makes hydrating myself easy.
Considering these skincare properties, what is the most effective way to consume a cup of tea? I suggest consuming it in the morning, and try to drink it every day. Some teas contain caffeine, so it will be a great energy booster to start your day. It really depends on what type of tea you choose, but it goes without saying that drinking tea is beneficial for our wellness. To refresh your day with a nice cup of tea, here are some nutritious Japanese teas to try out!
Best 3 Japanese Teas for Skincare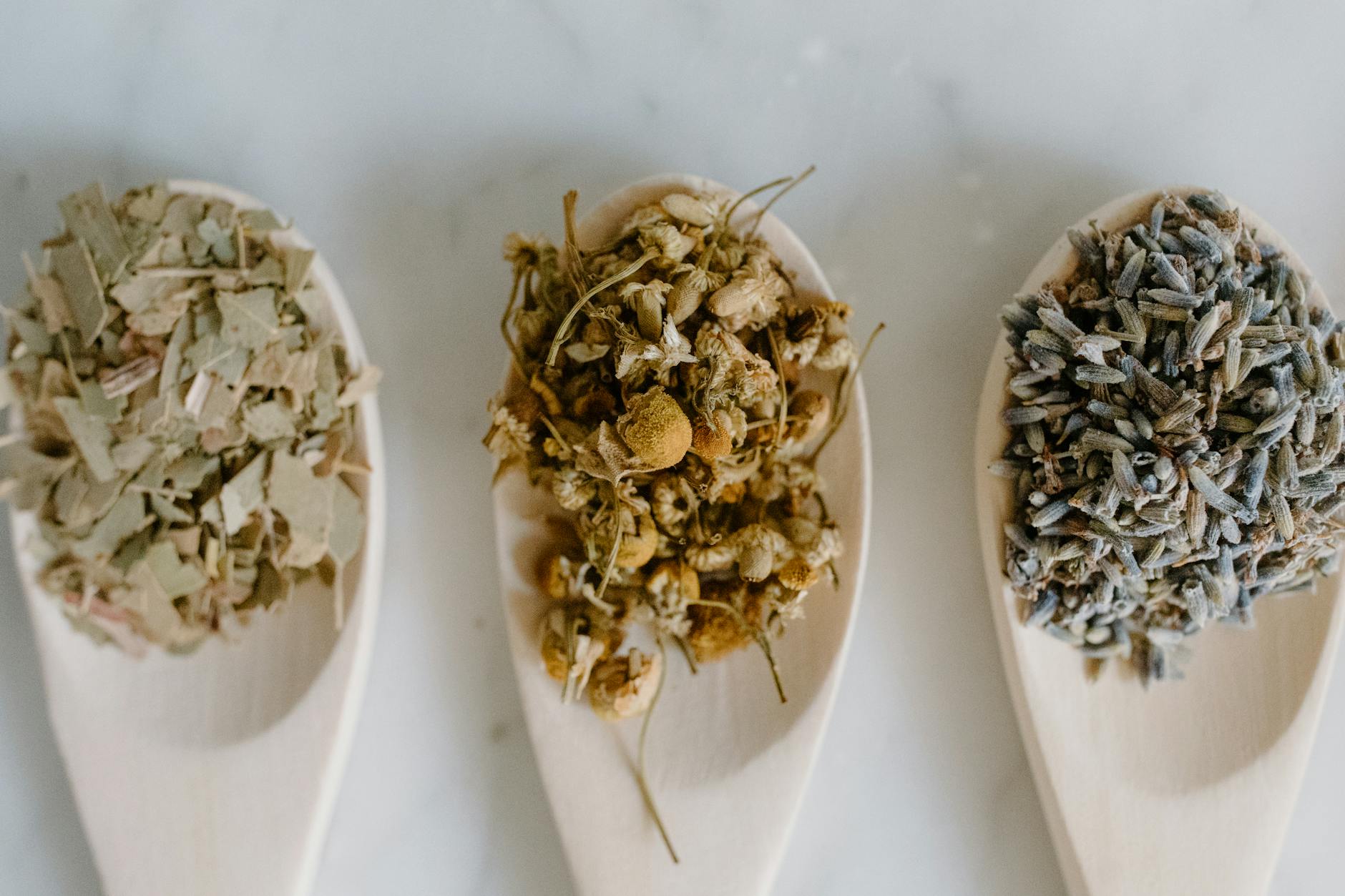 1. Matcha Green Tea
It's matcha time! We cannot talk about J-beauty without this super ingredient. A creamy matcha latte topped with fluffy foam or a smooth bitter traditional matcha prepared with chasen (tea whisk), there are so many ways to appreciate matcha nowadays. In recent years, matcha has become one of the most popular superfoods even in the United States. It is best known as a great substitute for your morning coffee because it boosts your energy without causing spikes in adrenaline and insulin levels. Matcha creates a calm alertness with just a sixth the caffeine of coffee (25mg versus a typical 150mg cup of coffee). Now let's explore Matcha's amazing skin care benefits! 
Skin protection

:

Catechins are polyphenol compounds that have intensive antioxidant activities. In other words, it reduces and prevents skin damage. It can boost protective power against UV radiation and combats inflammation.


Clear and even complexion: Caffeine is a methylxanthines that stimulates microcirculation in the skin. It promotes healthy, radiant skin by suppressing wrinkle formation, inflammation, and puffiness. It also tightens and brightens your skin to support a healthy complexion.


Fights hormonal acne

: Hormonal acne is caused by stress and excess androgen hormones. Matcha is a great stress-reliever that calms both the mind and body. It can help maintain hormonal balance in order to fight skin breakouts. 
Drinking matcha is one way to achieve radiant skin, and we are super excited to present the Kitao Matcha series at Cosme Hunt! They are suitable for all skin types. You can learn more about Kitao Matcha here!

With antioxidant-rich matcha green tea and three other powerful superfoods, this facial cream quenches dryness while replenishing the skin with Matcha. I gotta say, this facial cream is absolutely amazing! I have oily skin and it is difficult to find a moisturizer with the right texture, but this thick cream provides great hydration without making my face all greasy. What I love about this facial cream is that it is free of fragrance, silicone, and alcohol! 

With rich-antioxidant matcha and other superfoods, this exfoliating face powder transforms into a dense foam when applied to wet skin. Its gentle granules help buff away dead skin and impurities trapped deep within the pores, while gentle papaya extract brightens and refines.
Hatomugi Tea
Hatomugi, also known as coix seeds, pearl barley, or Job's Tears, is made from roasted grain. It's similar to mugicha (barley tea) but has more aromatic flavor. The coix seed extract is known for its hydrating and detoxifying effects. The strong antioxidants work against inflammation and thus reduces redness, pus, and acne. It is a great remedy for skin breakouts since it controls sebum production and moisturizes dry skin. It is also a great source of fiber and prevents kidney disease in the long-run. 

If you are a J-beauty enthusiast, you must have heard of this Hatomugi Skin conditioner! This toner is great for hydration, and I have been using this for more than five years. I love how the light-weight smoothing formula deeply hydrates my oily-acne-prone skin. I apply this toner after shower to my face, neck, and body! 
Burdock Root Tea
One of my favorite ingredients in Japanese cuisine is burdock root. The earthy flavor adds so much depth to a dish. The first time I tried a burdock tea, I was surprised how sweet and aromatic it is. Burdock root is best known for anti-aging properties in skincare. It contains antioxidants quercetin, luteolin, and phenolic acids, which fight free radicals and combat the signs of aging. In other words, it reduces wrinkles and excess pigmentation. Drinking burdock tea provides healthy, youthful skin, and it is definitely worth trying it out!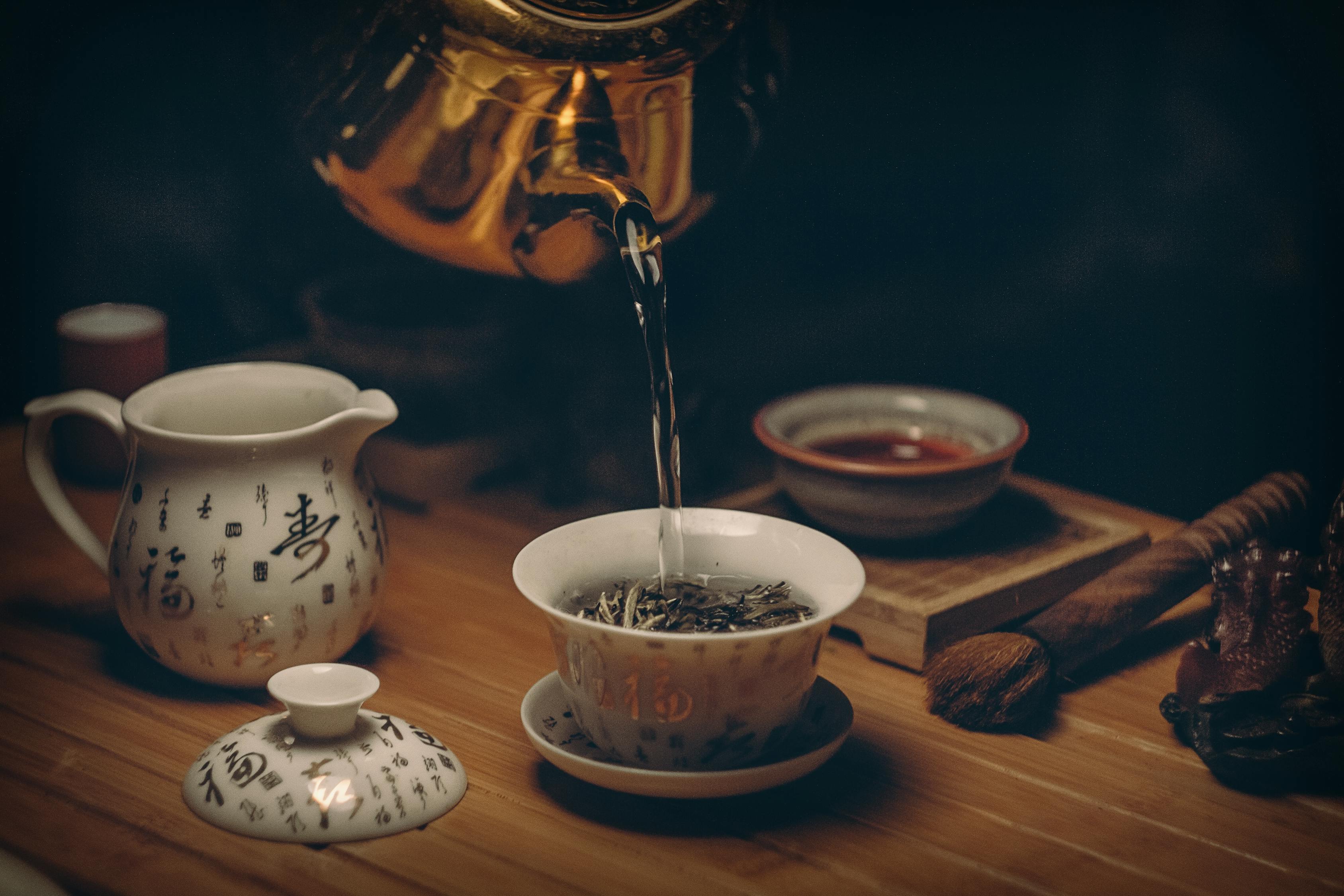 A Cup of Tea Makes Everything Better
I really hope you enjoyed looking through this unique list of Japanese teas. Drinking tea is a great way to enjoy the aromatic flavor for relaxation, but you can also improve and enhance your skin condition just by drinking it regularly. I truly enjoy drinking a nice, chilled mugicha (barley tea) on a hot summer day, or sipping hot green tea under a cozy blanket. There are a variety of ways to appreciate tea to add more joy and happiness to your daily life. It is always a good idea to have a cup of tea with your friends and family. Happy National Tea Day! 
To find out more, visit our website!
Sayaka Kato
Sayaka was born and raised in Aichi, Japan. After spending several years of her childhood in the US, she came back to New York for college. Loves to travel, eat, and play the guitar in her free time.